Mike Stout, DDS
My Non-Traditional Journey to Dentistry
Niloufar Mahajerani, DDS, Moderator/Coordinator
Edmond R. Hewlett, D.D.S.
Dean for Equity, Diversity, and Inclusion
UCLA School of Dentistry
Roger Mraz, Program Administrator
UCSF School of Dentistry
Melissa Yamanaka, Dean of Diversity & Outreach
Arthur A. Dugoni School of Dentistry
Dental Students
Roger Krupetsky, DIII, UCSF School of Dentistry
Brandon Choung, DIII, UCSF School of Dentistry
Sally Zhou, DII, UCSF School of Dentistry
Elaine Luu, DI, UCSF School of Dentistry
Blake Robins, DIII, UCLA School of Dentistry
Niloufar Mahajerani, DDS
Celena Asfahani, DI, UCLA School of Dentistry
Ethan Nguyễn, DII, UOP School of Dentistry

Saturday, June 3, 2023,
10am-4pm PST
10am – 11am: Keynote Mike Stout, DDS
11:00am – 12pm: Dean Hewlett, DDS, UCLA School of Dentistry
12:00am – 1pm: Roger Mraz and Roger Krupetsky, UCSF School of Dentistry
1pm – 2pm: UOP School of Dentistry
2pm – 3:30pm: UCSF, UCLA, and UOP Dental Student Panel
Click on the YouTube link below to view this webinar. Once you have viewed the presentation, you can log back in and take the Quiz for this event. A score of 70% or above will earn you a Certificate for 2 hours of Medical Mentorship.
Seminar Description:
Join us for an exciting and informative symposium. We are proud to feature Deans of Admission from UCLA, UOP, and UCSF Dental Schools, as well as current dental students from these top programs.
In addition to hearing from these distinguished guests, attendees will also be inspired by the journey of Dr. Stout, a non-traditional student who overcame obstacles to become a successful dentist.
Throughout the workshop, attendees will learn about what UCLA, UOP, and UCSF Dental Schools look for in their applicants and the admission process for each program. Participants will also have the opportunity to learn how to avoid common mistakes and pitfalls in their pre-dental journey and discover the best opportunities that can lead to optimal outcomes.
Whether you are a current pre-dental student or just beginning to explore the field, this workshop will provide valuable insights and strategies for becoming a competitive applicant and achieving your dreams and goals. Don't miss out on this opportunity to learn from top professionals in the dental field and connect with other aspiring dental students. Register now and take the first step toward your future in dentistry.
About the Speakers: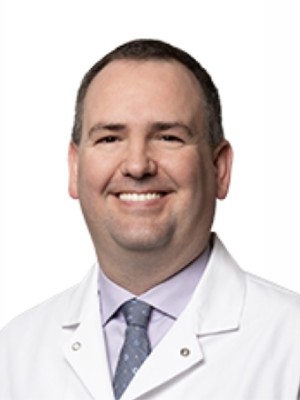 Mike Stout, DDS
Dr. Stout runs a patient-centric dental practice in Placerville, California with a commitment to clinical excellence, educating and treating patients with an emphasis on the Mouth-Body Connection. He was a first-generation college student who departed from a career in Information Technology in 2009 to begin his journey toward health care—prior to this worked in various other industries such as shipping, construction, and food service.
He earned his associate degree at American River College in 2012 and a BS in Biochemistry and Molecular Biology at UC Davis in 2014. In 2017 he earned his DDS degree and an Advanced Education in General Dentistry certificate in 2018 at the University of the Pacific Arthur A. Dugoni School of Dentistry.
During his undergraduate education, Dr. Stout served one year as President of the American Medical Student Association at American River College and four years as a UC Davis pre-health conference board member and dentistry leader. In dental school, he served as Class President through his junior year and Student Body President his senior year.
Dr. Stout faced several challenges throughout his journey and will discuss his path. He enjoys helping others follow their passions and hopes this talk will inspire those who attend.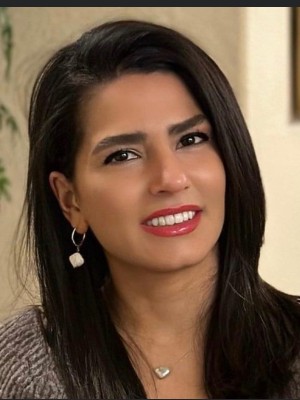 Niloufar Mohajerani, DDS
Dr. Niloufar is currently a 2nd-year orthodontics resident at UCLA. She grew up in Tehran, Iran, where she finished high school and moved to San Jose, California, with her family in 2012. Niloufar attended De Anza Community College, majoring in Biology, and then transferred to UC Davis, majoring in Neurobiology, Physiology, and Behavior. At UC Davis, Niloufar developed a passion for researching and teaching kids in the underserved areas of Sacramento about the importance of oral health and oral hygiene. During the 2017 commencement ceremony at UC Davis, Niloufar was granted the Undergraduate Student of the Year award for achieving academic excellence, conducting research activities, and serving the campus and the community. In 2017, Niloufar attended UCSF to complete her dental education. While at UCSF, she developed a passion for orthodontics and got involved in various research projects where she studied the mechanics of tooth movement. Besides being a resident, Niloufar enjoys being outdoors and loves hiking, biking, skiing, and traveling. She loves to spend time with family and friends and explore new areas in town!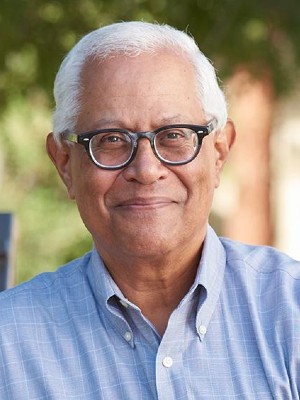 Edmond R. Hewlett, D.D.S.
Dr. Edmond R. Hewlett is currently Professor and Associate Dean for Equity, Diversity, and Inclusion at the UCLA School of Dentistry. He received his D.D.S. degree from the UCLA in 1980, completed a General Practice Residency at the University of Illinois, Chicago in 1981 and an Advanced Prosthodontics residency at UCLA in 2001. His bibliography includes numerous scholarly articles and abstracts in peer-reviewed journals and two book chapters. Dr. Hewlett is a Fellow in the American and International Colleges of Dentistry, and serves as a consultant to the FDA and Consumer Advisor for the ADA. His teaching at UCLA includes Chair for the Cariology curriculum track, co-Chair for Introduction to Critical Thinking and Evidence-Based Dentistry, co-Chair for Esthetic Dentistry, and lectures/seminars in several other pre- and post-doctoral courses. He has presented over 300 invited lectures and courses on adhesive restorative dentistry materials and techniques both nationally and internationally. Dr. Hewlett has leadership roles in climate/culture/diversity initiatives at the School of Dentistry, UCLA campus-
wide, and University of California systemwide levels. He maintains a private practice limited to prosthodontics at the UCLA Faculty Group Dental Practice.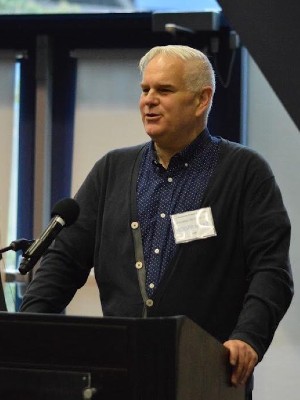 Roger Mraz, Program Admisnistrator
UCSF School of Dentistry
Roger Mraz is the Program Administrator in the Office of Graduate and Research Affairs for the UCSF School of Dentistry. He is celebrating his 15th year with the school (started May of 2008). He has a BFA from Virginia Commonwealth University and has an avid interest in reading, fiction and non-fiction, in most subjects from scientific history to comic books. He is a 2016 recipient of the UCSF Chancellor's Award for Exceptional University Service and was given the Omicron Kappa Upsilon (OKU) Dental Society award for Outstanding Service in 2018.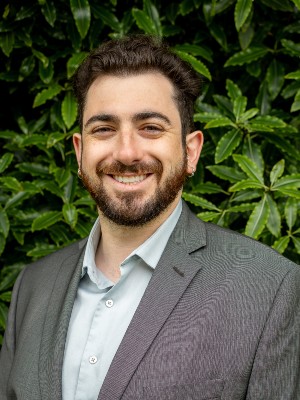 Roger Krupetsky
DIII, UCSF School of Dentistry
Roger Krupetsky's undergraduate journey has included many levels of pre-doctoral education, including Skyline community college, transferring to UC Davis to complete his undergraduate education and a post-bac at Cal State Wast Bay. Roger is deeply active in the UCSF community – holding senior positions on several RCO boards, completing work-study through the Office of Admissions and Outreach, as well as pursuing multiple research opportunities. He hopes to one day open his own practice in San Francisco to remain close to his family and give back to the community he grew up in.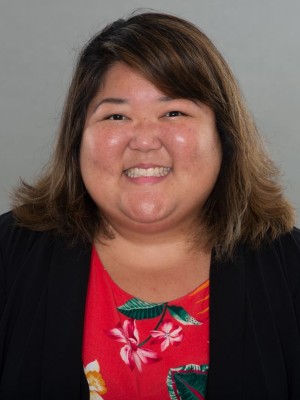 Melissa Yamanaka, Dean of Diversity & Outreach
Arthur A. Dugoni School of Dentistry
Aloha! My name is Melissa Yamanaka, and I am the Diversity & Outreach Manager at the Arthur A. Dugoni School of Dentistry. I was born and raised in Hawaii and moved to San Francisco nearly 10 years ago for graduate school. As a first-generation college graduate myself, my passion for higher education and student support evolved as I went through my own educational journey. In 2020, I worked alongside two DDS students, Winna Pham, DDS 2022, and Helina Ayalew, DDS 2022, and together we started the Mosaic Mentorship Program, which is a student support program for first-generation college graduates and dental students who are from historically underrepresented and racially and ethnic communities. I understand firsthand the fear of uncertainty and reoccurring moments of imposters syndrome. I want nothing more than for our students to feel like they belong, so It has been an honor watching our students find the confidence and belief in themselves and, most importantly, their place in dentistry.
Dentistry Students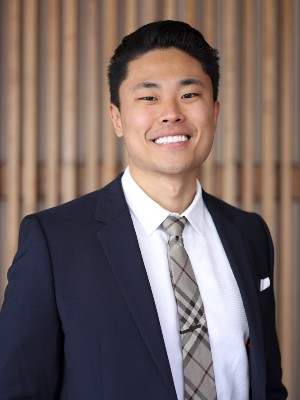 Brandon Choung, DIII
My name is Brandon Choung and I am currently a D3 student at UCSF School of Dentistry. My academic journey started way back in community college with some uncertainty about what I wanted to major in or pursue as a career. However, my passion for healthcare led me to attend a pre-dental meeting, where I was introduced to the field of dentistry and felt inspired to pursue it further. I transferred to UC Irvine in 2016, and after graduating, I enrolled in the post-baccalaureate program at UCSF. Now in my third year of dental school, I am excited to apply to orthodontic residency this coming cycle.
I am grateful for the support and guidance that have helped me reach this point in my career, and I hope that by sharing my personal journey, I can inspire and encourage others to believe in themselves and their own potential. I truly believe that with hard work and dedication, anyone can achieve their goals. I am humbled by the support and guidance that have helped me reach this point in my career, and I could not have done it alone – feel free to ask me about anything and everything, I'm eager to help in any way!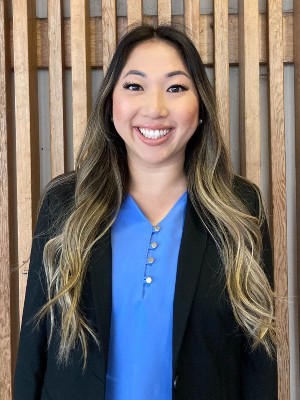 Sally Zhou, DII
My name is Sally Zhou. My preferred pronouns are she/her. I am a Chinese-American first generation student born and raised in San Francisco. I attended City College of San Francisco and transferred to UC Davis. I studied Psychobiology and minored in Chicano/a Studies. I worked for a few years after college graduation and then was admitted into the UCSF Dental Post-Baccalaureate Interprofessional Health Certificate program. One year later, I got accepted to UCSF dental. I am currently in my second year of a four year DDS program. In my free time, I like to cook, hike and make music with my boyfriend.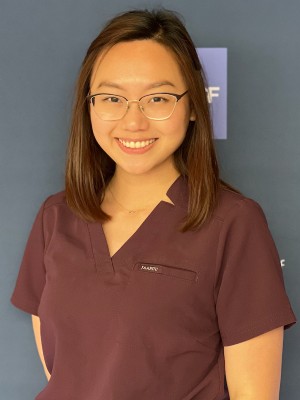 Elaine Luu, DII, UCSF School of Dentistry
As a first-generation student, I chose to attend community college for two years after high school. At the time, I was uncertain about how to navigate higher education and wanted to make sure that I was prepared for a four-year college. During my time at community college, I balanced a full-time course load while working in order to financially support myself and also gain experience in different fields. In particular, my position at the community college's academic counseling center helped me significantly in understanding how the transfer process worked. After transferring to UC Davis, I continued to partake in opportunities that would help me gain an understanding of dentistry as a whole. After my time at UCD, I enrolled in a post-baccalaureate program for about a year and a half to take additional advanced science classes and continue with my research and community service experiences. The gap years I took tremendously contributed to my growth as an individual, both personally and professionally. I'm incredibly excited to share my story with you all as a first year dental student at UCSF. Please don't hesitate to reach out if you have any questions at all!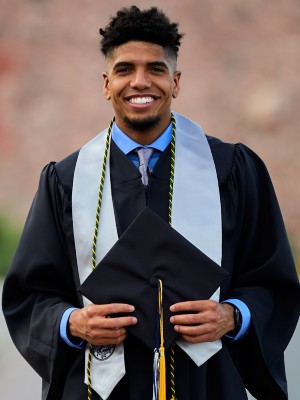 Blake Robins, DIII
UCLA School of Dentistry
Hello! My name is Blake Robins and I was born in Los Angeles, CA and grew up in Las Vegas, NV. I attended the University of Nevada, Reno and graduated in 2020 with a Bachelor of Science in Chemistry (Pre-Medical Emphasis). At the beginning of my undergraduate career I knew I wanted to go to dental school, but I WAS NOT doing what I needed to do to get into dental school. My grades were just okay, I had nothing on my resume, I did not volunteer or shadow. It wasn't until my 3rd year where I finally got my act together. I shadowed a couple dental offices for an entire summer, I became a tutor (then eventually I managed tutors), worked harder to receive better grades, and built stellar relationships with the faculty at my University. I decided to take a gap year because I personally did not think I was ready for dental school, nor did I think I was going to get in. News flash! In dental school you are never going to feel like you are ready! I was accepted to the UCLA School of Dentistry in December of 2020 and the rest is history! The best advice I can give throughout the journey of becoming a dentist (hopefully orthodontist, keep your fingers crossed) is to persevere, do not let people discourage you from what you want to do in your life, and be confident within yourself! I've stood by these qualities throughout my journey and it has worked out so far! You can do it too!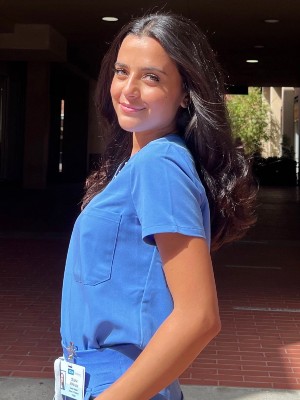 Celena Asfahani, DI, UCLA School of Dentistry.
I was born and raised in Orange County, CA. I transferred from Irvine Valley College to UCLA and graduated in 2020 with a Bachelor of Science in Biochemistry. Teaching was the career path I was interested in before deciding on dentistry, so many of my experiences aligned with teaching. In community college, I worked as a tutor and volunteered at my local high school. At UCLA, I started the Pre-Dental Society at UCLA and was a Learning Assistant. I was planning on shadowing during my gap years before applying but most offices were not allowing students to shadow due to COVID. Instead, I became a dental assistant. I worked as an orthodontic assistant, studied for the DAT, and traveled during my gap year. Dental school has challenged me in all new ways but I am grateful for every step of the process. It is really important not to compare yourself to other applicants, everyone has their own strengths and weaknesses.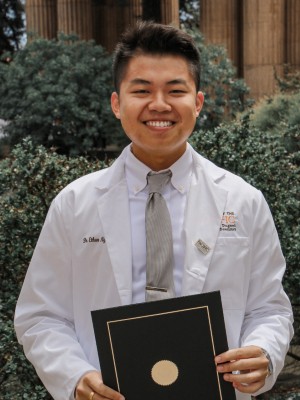 Ethan Nguyen
DII, UOP School of Dentistry
My name is Ethan Nguyen and I am 22 years old. Currently, I'm a D2 student at the University of the Pacific, Dugoni School of Dentistry in San Francisco. I was born and raised in San Jose, CA, and earned my BS in Biology from the University of the Pacific's undergraduate campus as part of their 3+3 accelerated pre-dental program. I look forward to shedding some light on the field of dentistry and sharing my experience at UOP with all of you!
View for Free:
Topic: Dental School Admissions Symposium: Insights from Top Deans and Successful Students
When: Saturday, June 3, 10 AM Pacific Time (US and Canada)
YouTube link: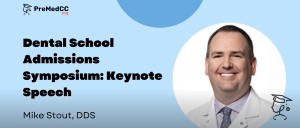 Mike Stout's Powerpoint presentation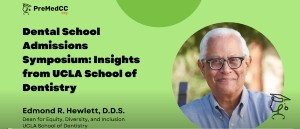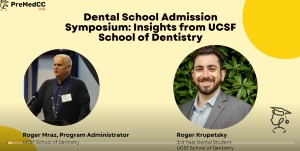 Roger Mraz's Powerpoint presentation