Carrie Byington, MD
Executive Vice President
University of California Health

Deena Shin McRae, MD
Interim Associate VP
Academic Health Sciences
University of California Health

Dena Bullard, MHS
Senior Director
Health Sciences and Workforce Innovation
UC Office of President

Charlene Green, PsyD
Assistant Dean of Admissions,
Outreach and Diversity
UC Davis School of Medicine

Jennifer Lucero, MD, MA
Associate Dean of Admissions
UCLA School of Medicine DGSOM

Charles Vega, MD
Director of PRIME-LC
Assistant Dean for Culture and Community Education
UC Irvine School of Medicine
Friday December 2, 2022
5pm-6:30pm PST
Click on the YouTube link below to view this webinar. Once you have viewed the presentation, you can log back in and take the Quiz for this event. A score of 70% or above will earn you a Certificate for 2 hours of Medical Mentorship.
Workshop Description:
Do you want to attend a University of California (UC) Medical School? Do you what they are looking for? Do you want to know if they accept Community College Students? Do you want to know if they accept CSU students? Do you have questions that you would like to know?
Do you know who oversees all the UC Medical Schools?
Then you must come, meet, and ask questions from Dr. Byington, who is the Executive VP of UC and oversees all six UC Medical Schools and Healthsytems, as well as 21 Health Professional Schools. This is an opportunity that you must not miss!
About the Speakers:
Dr. Carrie L. Byington, is the Executive Vice President of University of California Health (UCH) and professor of pediatrics at the University of California, San Francisco (UCSF).
As EVP, Dr. Byington leads the country's largest public academic health system. UCH comprises six academic health centers including 12 hospitals and 20 health science schools, which are ranked among the country's best.
Since joining UCH in October 2019, she has led the COVID-19 response for the UC system including preparing hospitals for surges of cases, addressing the needs of patients and approximately 100,000 health care workers, and developing health and safety guidelines for UC's 600,000 students and employees on 10 campuses. She is an active partner with the state of California providing expertise for pandemic response.
Dr. Byington is an academic physician-scientist. Her research spans the translational spectrum and has focused primarily on respiratory pathogens in children. As a clinician, she has worked to support health equity and to eliminate health disparities, especially for infants and children. She has mentored more than 100 students, trainees, and faculty members, the majority from backgrounds under-represented in medicine.
Dr. Byington is an elected member of the National Academy of Inventors and the National Academy of Medicine.
Dr. Byington joined UCH after holding significant leadership roles at Texas A&M University System and the University of Utah. She received her bachelor of science in biology from Texas A&M University and doctor of medicine from Baylor College of Medicine, both with honors. She trained in pediatrics at Texas Children's Hospital and in pediatric infectious diseases at UCSF.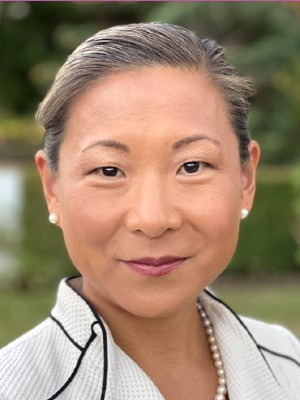 Deena Shin McRae, MD is the Interim Associate Vice President for Academic Health Sciences in the University of California Office of the President, working with the 20 health professional schools on systemwide initiatives and collaborative projects. She is concurrently holding her position as Associate Dean for Graduate Medical Education at the University of California Irvine School of Medicine. Since she took her graduate medical education leadership role in 2016, Dr. McRae has grown the number of residency and fellowship programs by more than 30% going from 55 to 72 programs. Dr. McRae is an associate clinical professor in the Department of Psychiatry, and provides care at UC Irvine Health in Orange and the VA Medical Center in Long Beach. Dr. McRae's prior roles have included the Associate Chief of Staff for Education at the VA Medical Center in Long Beach and Psychiatry Residency Program Director at UC Irvine. Her area of research is on the wellbeing and career satisfaction of women physicians of color, and the development of institutional strategies to recruit and retain this important group.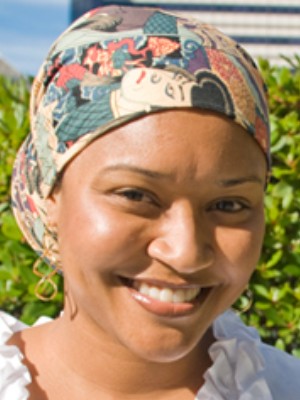 As senior coordinator of University of California Health Academic Science Programs, Dena Bullard has worked at UCOP since 2004, providing systemwide oversight and coordination of health sciences and workforce planning, program and policy issues for UC's health professional schools. She has conducted extensive research and written several reports about statewide health workforce shortages, and was a primary author of the recent report, "Disrupting the Status Quo – Special Report of the UC Health Sciences Diversity, Equity, and Inclusion Task Force." Her background is in public health with a focus primarily on the health needs of medically underserved populations.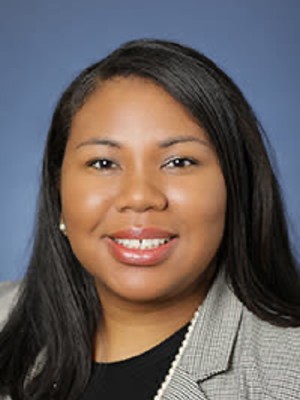 Charlene Green, PsyD serves as Assistant Dean of Admissions, Outreach, and Diversity at UC Davis School of Medicine, overseeing respective aspects of programmatic and administrative matters related to admissions and student/resident diversity. She leads the Community of Practice efforts for UC Davis's national Center for a Diverse Healthcare Workforce, facilitating forums and ensuring that stakeholders and community partners achieve success in creating and implementing institutional action plans toward a diverse and inclusive learning environment. Dr. Green is the principal investigator (PI) for the Avenue M program, supporting mission-focused scholars on their journey from community college to medicine.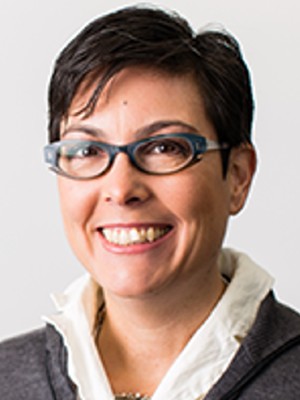 Jennifer Lucero, MD, MA is the Associate Dean for Admissions at UCLA David Geffen School of Medicine (DGSOM), and the Vice Chair for Justice, Equity, Diversity, and Inclusion (JEDI) for the Department of Anesthesiology and Perioperative Medicine at UCLA DGSOM. Her clinical work is in Obstetric anesthesia.
A graduate of California State University Northridge, Dr. Lucero received her Master's in General Experimental Psychology with a focus in Social Psychology, her medical degree from Yale School of Medicine. Her postgraduate training consisted of a double Residency in Obstetrics & Gynecology and in Anesthesiology from the University of California, San Francisco (UCSF). She completed Fellowship training for Obstetric Anesthesiology in 2011, followed by NIH T-32 Research Fellowship training in 2012 at UCSF as well.
Prior to coming to UCLA, Dr. Lucero was an Associate Professor of Clinical Anesthesia & Perioperative Care at UCSF, specializing in obstetric anesthesiology, and served as the department's inaugural Vice Chair of Diversity, Equity, and Inclusion. At UCLA she serves as the Associate Dean of Admissions for the David Geffen School of Medicine at UCLA where she oversees medical school admissions, financial aid & scholarship, and pathway and outreach. Dr. Lucero is the Co-PI for the HRSA UCLA-DGSOM Center of Excellence-Underrepresented in Medicine grant. In addition, she serves as the Vice Chair of Justice, Equity, Diversity, and Inclusion for the department of Anesthesia.
She holds a dual appointment in Obstetrics and Gynecology, with clinical interests in preeclampsia and adherent placental disease. Dr. Lucero has a decade of experience in medical school admissions and participates actively in the recruitment of underrepresented students to the profession of medicine through her work in pathway and outreach programs. As a Chicana physician, she takes a special interest in diversity issues in medicine and disparities in the delivery of obstetric healthcare to women of color.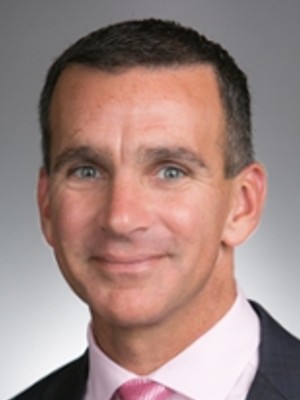 Chuck Vega grew up in Northern California and completed his undergraduate degree at Harvard University. He attended medical school at the University of Wisconsin – Madison and completed residency training in Family Medicine at UC Irvine. He stayed on as faculty in the Department of Family Medicine at UCI and now holds the title of Health Sciences Clinical Professor. He is the Executive Director of UCI's Program in Medical Education for the Latino Community and won a Macy Faculty Scholarship to improve patient-centered health education at UCI. He currently serves as Assistant Dean for Culture and Community Education in the UC Irvine School of Medicine.
Dr. Vega has seen patients and taught medical students and residents at UC Irvine's Family Health Center – Santa Ana for the past 20 years. This clinic is a federally-qualified health center and the largest safety-net clinic for Orange County. Dr. Vega's academic interests are focused on access to quality, compassionate medical care for underserved populations, and the development of training programs to promote this vision of healthcare.
View for Free:
Topic: Discover YOUR Future at University of California Medical Schools
When: Dec 2, 2022, 5:00 PM Pacific Time (US and Canada)
YouTube link: