Neil Saley, MD
Family Physician
Wednesday, June 15, 2022
5pm-6:30pm PST
Click on the YouTube link below to view this webinar. Once you have viewed the presentation, you can log back in and take the Quiz for this event. A score of 70% or above will earn you a Certificate for 2 hours of Medical Mentorship.
Workshop Description:
Are you curious about the journey to Medical School? Are you unsure about the process? Are you worried that you don't know enough about a career in medicine?
Then you should attend this workshop with Dr. Saley, author of Medical School: Experience the Journey.
About the Speaker:
Dr. Neil Saley was born and raised in Eugene, Oregon. He did his undergraduate studies at the University of Oregon (BS '81, Chemistry and Biology) and also performed research in physiology and physical chemistry. He then continued his research interest while investigating liver functions at the University of California San Francisco. Dr. Saley co-authored several scientific and medical papers. "Medical School: Experience the Journey" describes the author's time while attending medical school at the University of California, Irvine. He subsequently completed internship and residency training at Ventura County Medical Center (UCLA).
After completing his medical training Dr. Saley practiced family medicine, emergency medicine, and urgent care in Oregon, Utah, and Minnesota. He also taught medical students at the Oregon Health & Sciences University and the University of Utah. He is a fellow of the American Academy of Family Physicians, a lifetime award for distinguished service.
Dr. Saley has traveled extensively in North America, Europe, Asia, and Oceania. In "Medical School: Experience the Journey" the author describes four months of his senior year in medical school while traveling the Pacific Rim and studying at the Bangkok School of Tropical Medicine. Neil and Charlene, his wife and editor, have been married for more than 30 years. Together they have three grown daughters.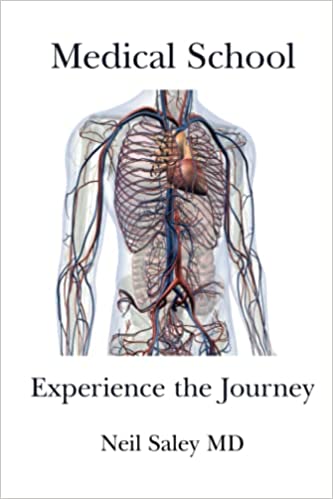 View for Free:
Topic: Medical School: Experience the Journey
When: June 15, 2022 5:00 PM Pacific Time (US and Canada)
YouTube link: