Leo Meller, MS I
UCSD School of Medicine
Lauren Wedekind, PhD
Logan Sigua, 2nd Year MD/PhD Candidate
UCSD School of Medicine
Wednesday, July 19, 2023
5pm-6:30pm PST
Click on the YouTube link below to view this webinar. Once you have viewed the presentation, you can log back in and take the Quiz for this event. A score of 70% or above will earn you a Certificate for 2 hours of Medical Mentorship.
Workshop Description:
Embark on a transformative journey towards becoming a successful Physician, PhD or MD/PhD candidate with our workshop in your premed journey.
Designed exclusively for premed students, this workshop is a unique opportunity to gain the essential skills, insights, and strategies needed to excel in a research lab, foster effective collaborations, and navigate the competitive MD/PhD path.
Join us as we delve into the intricacies of conducting oneself in a research lab, mastering the art of teamwork, and building strong relationships with mentors. Learn invaluable techniques for time management, research methodologies, and data analysis, empowering you to thrive in the lab environment. Discover the secrets to crafting and completing the research portion of your MD, PhD, or MD/PhD application that highlights your unique experiences, research accomplishments, and future aspirations.
Don't miss this chance to gain a competitive edge and position yourself as an outstanding MD/PhD candidate. Secure your spot in this engaging workshop and unlock the keys to success in research, collaboration, and your medical career.
About the Speakers: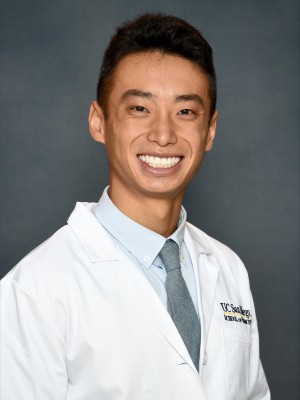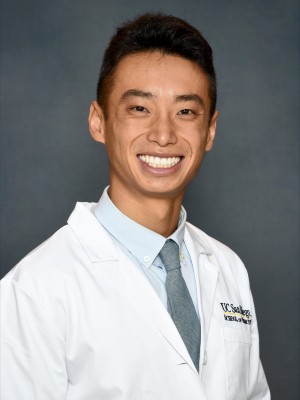 Leo Meller, MS I
UCSD School of Medicine
Leo Meller is a medical student at UC San Diego School of Medicine. Leo graduated from UC Irvine, where he earned a bachelor of science degree in Human Biology, graduated from the Campuswide Honors Collegium with Magna Cum Laude, and was inducted to the Phi Beta Kappa honor society. Leo is passionate about research and has already co-authored over 70 publications/abstracts/presentations when he was just a first-year medical student, and received grant funding for his work. His research has been published in prestigious journals including Nature Communications, Cell Reports and Leo has given many presentations at national and international meetings. Leo is also passionate about community health and serves as one of the UCSD Free Clinic managers. Leo enjoys the outdoors in his free time and takes his climbing training very seriously.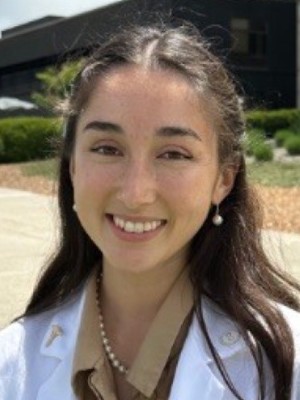 Lauren Wedekind, DPhil, 2nd Year
Lauren (she/her) is a diabetes epidemiologist and medical student (MD/PhD program) who cares deeply about equity in health care and education. She is a non-traditional medical student who had long been interested in the field and initially pursued a research career in diabetes epidemiology (genetic and clinical epidemiology). As a future physician-scientist, Lauren aims to care for patients with diabetes and research diabetes complications (e.g., eye disease). For the past 10 years, she has loved working with her mentees as they consider and apply to pre-health professions programs, independently and through organizations like UCSD PUMA and Project SHORT. At UCSD, she helps lead an ophthalmology clinic through the UCSD SRFC program, as well as the Ophthalmology Student Interest Group (SIG), Harm Reduction SIG and VietMed. In her free time, Lauren enjoys gardening, staying active, cooking with friends/family and playing jazz piano.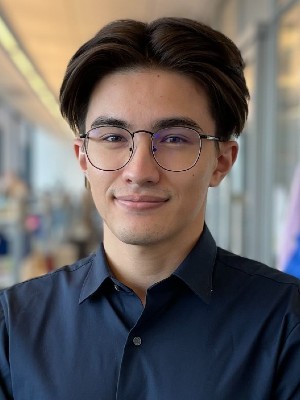 Logan Sigua, 2nd Year
Logan (he/him) is a MD/PhD candidate at UC San Diego School of Medicine with a passion for research in chemical biology and disease mechanisms. His work has been cited over 100 times in journals such as Cancer Discovery, Molecular Cell, and Cell Chemical Biology. Logan is a non-traditional medical student. After graduating from Boston University, he followed his passion of conducting research at Dana-Farber Cancer Institute/Harvard Medical School for 3 years. While at DFCI, Logan worked with physician-scientists who mentored him and showed him that it was possible to build a career at the intersection of research and medicine. Logan hopes to pay it forward to future mentees who are considering applying to MD/PhD programs. At UCSD, Logan helps lead the Latino Medical Student Association (LMSA), Pre-Med Advising by Medical Students (PAMS), The Neurological Surgery Student Interest Group and is a general manager of a Free Clinic. Outside of the lab, Logan enjoys playing flamenco guitar, climbing rocks, and surfing.
View for Free:
Topic: Lab Savvy: Navigating Success and Thriving in Research, Collaboration, and the MD/PhD Journey
When: Wednesday, July 19, 5 PM Pacific Time (US and Canada)
YouTube link: