Stanford University Community College Transfer Panel
Cassy Moretto Regout
Kamdin Gutierrez
Anna Mattinger
Saturday, May 6, 2023
11 am-12:30 pm PST
Click on the YouTube link below to view this webinar. Once you have viewed the presentation, you can log back in and take the Quiz for this event. A score of 70% or above will earn you a Certificate for 2 hours of Medical Mentorship.
Workshop Description:
Are you a community college student dreaming of attending Stanford University? Curious about how to successfully navigate the transfer process? Join us for an insightful workshop featuring a panel of successful Stanford transfer students who will share their unique experiences and answer your burning questions.
Wondering how to make your application stand out? Interested in learning about the resources available to support you on this journey? Eager to hear firsthand how others overcame obstacles and made their dreams a reality? Our panelists will address these topics and more during this interactive event.
Don't miss this opportunity to gain valuable insights and network with like-minded students. Register now for the Stanford University Community College Transfer Student Panel and take the first step towards your dream school!
About the Speakers: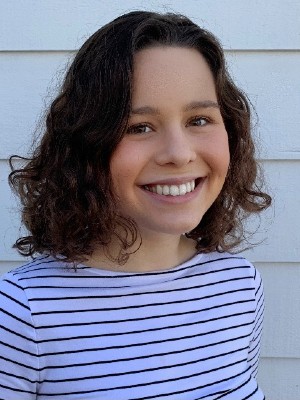 Cassy Moretto Regout
Catherine received two associate's degrees from Santa Rosa Junior College (SRJC) in both Biology and Natural Sciences prior to transferring to Stanford University. At SRJC, she was a TA for a biology course, served on the leadership team for the Biology Club, and was heavily involved in her local community clinic serving low-income, uninsured individuals. Before transferring, she participated in the Stanford Summer Community College Premedical Program (SSCCPP) where she learned about health disparities and published a literature review on cardiovascular disease and its disproportionate impact on African Americans. She also participated in the Johns Hopkins BioREU where she conducted a comparative analysis on current literature studying the molecular mechanisms by which tryptophan affects host physiology and disease in humans, mice, and flies. After transferring to Stanford in 2021, she has pursued a Bachelor's in Human Biology, is involved in the Stanford Concert Network, and is currently getting her EMT certification through Stanford Medicine. Catherine hopes to take a couple of gap years working as an EMT and will apply to PA school following her gap years. Catherine is a first-generation, low-income community college transfer student who is happy to answer any questions you may have!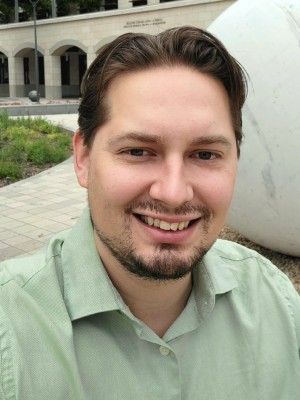 Kamdin Gutierrez
Kamdin earned his associate degree in liberal arts from the College of Southern Idaho (CSI) while working towards his degree in physics. Prior to returning to school as a non-traditional, first-gen student, Kamdin spent 15 years working in construction where he discovered his curiosity for physics and mathematics. After leaving his career to advance his education, Kamdin pursued physics while working as a tutor at his CC for creative writing, chemistry, mathematics, and anthropology. Before completing his final physics coursework at CSI, Kamdin received NASA's Idaho Space Grant Consortium scholarship which encouraged him to continue his education at a larger university. With his spouse and 3-children, Kamdin transferred to Stanford University in 2021.
At Stanford, Kamdin studies astrophysics and comparative literature while working on his notation in science communication. He is a VPUE STEM Fellow and is currently working with the LZ group at the SLAC National Accelerator Laboratory on development and testing of novel medium transfer methods for liquid time projection chamber technology. Kamdin is also involved with the Stanford Transfer Network (STN) and he continues to work with CC students seeking to transfer to Stanford. Kamdin intends to continue his education on to a PhD in cosmology and a career in academia, and he hopes to inspire his children to work towards their passions no matter when they find them.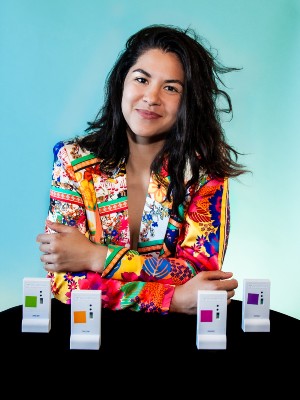 Anna Mattinger
I transferred to Stanford in Fall 2022 from De Anza College to study Computer Science. Lockdown provided a unique opportunity: for two years, I was able to continuously attend virtual classes at the same community college despite having to move counties three times.
Prior to that, I spent over ten years gallivanting around the world working various freelance and seasonal gigs with no permanent home base—spending my nights on couches, in airports, trains, a small car, warehouses, boats, the occasional mansion, and under the occasional bush in nearly forty countries and most of the States. Among other things I worked as a pyrotechnician, ski instructor, heavy machinery operator, masseuse, one-time tech evangelist, and freelance writer. I was slingshot from unbelievable victories to catastrophic failures and back again, nearly died several times, and was typically on my own when it came to digesting trauma or grief.
I'm a staunch advocate of taking the scenic route to university, and of not letting your past pigeonhole you. My adolescence was fraught—academically and otherwise—and my early foray into community college as a teenager ended with me dropping my classes mid-quarter and running off to the backcountry of Kings Canyon National Park to build trails and chase black bears away from our crew's food supply for six months. I'd told myself I was "just going on a break to get my head straight" and would be back after the summer. Summer ended; I kept going. For many years, I thought I'd never go back to school at all.
I needed those ten years to figure out my "why": what I cared most about and why I, personally, should pursue higher education. I'm now a better student in my thirties than I ever could've hoped to be in my teens or twenties.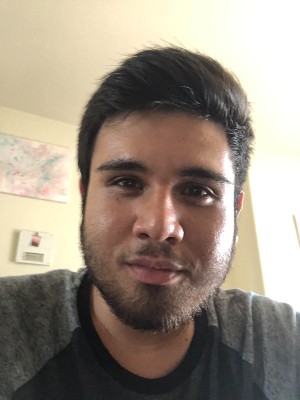 Cyrus Hajian
My name is Cyrus Hajian, I'm a first-generation, non-traditional student. After doing poorly in high school due to extenuating circumstances, I returned to academia around four years after graduating by attending Santa Rosa Junior College. At first, I was unsure what I wanted to do, but ultimately I decided on becoming an MD. Through my academic journey, I succeeded in applying to summer programs, aiming for ones that sparked my curiosity. Through this, I found a love for biomedical research, and thus, my direction went from obtaining an MD, to pursuing an MD-PhD. After a lot of hard work, planning, and luck, I transferred to Stanford in 2022. Throughout my community college career, I would do anything within my power and time constraints to help other students, focusing particularly on those from marginalized and underrepresented communities. At Stanford, I am continuing my efforts, looking to help community college students achieve their academic goals in any way I can.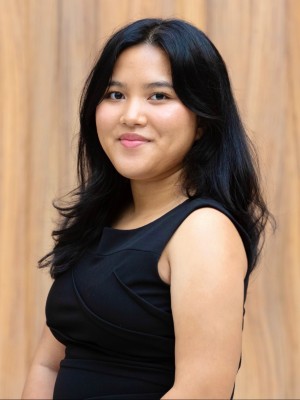 Jessica Susanto
Jessica Susanto is a transfer student at Stanford, studying History and minoring in Human Rights. Prior to Stanford, Jessica attended Fullerton College where she earned associate degrees in Business Administration, Economics, History, and Interdisciplinary Studies. In 2022, she joined the Jack Kent Cooke Foundation as an Undergraduate Transfer Scholar. Jessica would like to pursue a career in law, specifically human rights law in Southeast Asia. When she is not studying at Green Library, she can be found hanging out with friends in her dorm, taking long walks around campus, or exploring new ice cream shops in Downtown Palo Alto.
View for Free:
Topic: Stanford University Community College Transfer Student Panel
When: Saturday, May 6, 11:00 AM Pacific Time (US and Canada)
YouTube link: