Program Directors
Dr. Sue Jameson, MHP, LPD, PA-C
Dean of Master of Science Physician Assistant Program
Stanford University School of Medicine
Tana Summers, MS, PA-C
Chair, Program Director
Master Physician Assistant Department
Samuel Merritt University
Christopher Forest, DHSc, PA-C, DFAAPA
Founding Program Director
Master of Science Physician Assistant Program
California State University, Monterey Bay
Physician Assistants
Caitlyn McCue, PA-C
Medical & Cosmetics Dermatology
Sarah Orscheln, PA-C,
Saint Luke's Neurological & Spine Surgery
Wiley McCreedy, PA-C
Orthopedics
PA Students
Elizabeth Loyola
St. John's University
Jennifer Milan
Stanford University School of Medicine

Lizette Grajales
Stanford University School of Medicine

Mario Raul Navarro
UC Davis Betty Irene Moore School of Nursing
Omar Núñez
Stanford University School of Medicine

Saturday, April 22, 2023
10am-4pm
Click on the YouTube link below to view this webinar. Once you have viewed the presentation, you can log back in and take the Quiz for this event. A score of 70% or above will earn you a Certificate for 2 hours of Medical Mentorship.
Schedule
10am-11am PST: Physician Assistant Panel
11am-12:00pm PST: Samuel Merritt PA Program
12pm-1pm PST: Stanford PA Program
1pm-2pm PST: CSUMB PA Program
2pm-3pm PST: PA Student Panel
Workshop Description:
Are you interested in becoming a Physician Assistant but don't know where to start?
Come meet a diverse group of Physician Assistants, PA Students, and, most importantly, Program Directors from Stanford, Samuel Merritt, USC, and CSU Monterey Bay.
This captivating symposium delves into the multifaceted world of Physician Assistants, spotlighting their integral role in patient care and medical teams. Engage in thought-provoking discussions with leading experts who will share invaluable insights and answer your questions. Experience interactive activities simulating real-life PA scenarios and explore the profession's wide range of specializations. Benefit from personalized advice on applying, advising, and how to be a competitive applicant to Physician Assistant programs. Seize this unique opportunity to learn from top-tier institutions and transform your passion into a meaningful career.
Register now and chart your course toward becoming an exceptional Physician Assistant!
About the Speakers: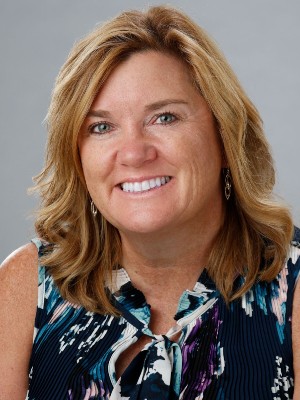 Dr. Sue Jameson, MHP, LPD, PA-C
Dean of Master of Science Physician Assistant Program
Stanford University School of Medicine
Dr. Jameson is a Clinical Professor in the Departments of Pediatrics and Medicine, Divisions of Pediatric Cardiology and Cardiovascular Medicine. She completed her PA education at Northeastern University, where she also received a master's degree and a doctorate in law and policy, with a concentration in health policy. Dr. Jameson has held numerous leadership positions in her 28-year career. She is currently the Associate Dean for PA Education and the Program Director for the Master of Science in PA Studies program. When not providing leadership for PA education at Stanford, Dr. Jameson provides care to adolescent and adult survivors of congenital heart disease and dedicates time to research focused on improving access to specialized healthcare for adult survivors of pediatric disease.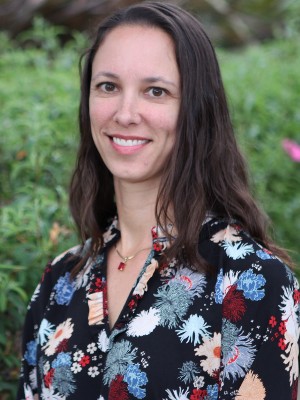 Tana Summers, MS, PA-C
Chair, Program Director
Assistant Professor
Master Physician Assistant Department
Samuel Merritt University
Tana is originally from Portland, Oregon. She earned a BS from Santa Clara University and a MS from Baylor College of Medicine, where she completed her Physician Assistant training in 2001. She completed a medical Spanish immersion program on the border of Mexico working with underserved patients and spent the first 6 years of her career working among underserved Latino communities in general Pediatrics and Family & Internal Medicine. She moved to a Family & Preventive Medicine practice in Mill Valley, California in 2005 and has worked for the practice for over 15 years, currently as a telehealth provider. Tana began working at SMU as adjunct faculty in the fall of 2005, and became a principal member of the PA faculty in 2008. She was the Academic Coordinator from 2008 through 2015, when she became the Assistant Program Director, and then the Program Director in 2021.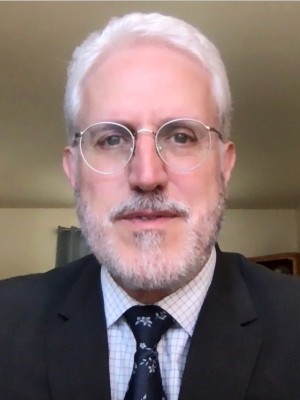 Christopher Forest, DHSc, PA-C, DFAAPA
Dr. Christopher Forest, PA-C is Professor and Founding Program Director for the Master of Science Physician Assistant Program at California State University, Monterey Bay. He taught full-time at the USC Primary Care PA program for 10 years prior to CSUMB and has over 30 years of clinical experience as a PA in Family Medicine, Pediatrics, Internal Medicine, Urology, and Urgent Care.
Being of Nicaraguan descent, Dr. Forest was raised speaking Spanish. His parents instilled in him a heart for the Latino culture and a clear commitment to caring for the underserved. He has led students on medical mission trips to Honduras and Nicaragua. The focus of his doctorate was providing culturally sensitive health care for Latino migrant farmworkers.
He was the guiding influence for the mission statement at CSUMB, to provide culturally resonant care to underserved communities. He designed the program to include an integrated conversational medical Spanish course for the entire first year and built time in the schedule for students each week go out and serve the local community in Salinas. Under his leadership, the program is focused on training students from disadvantaged communities to go back and serve those communities.
Link to publications and presentations.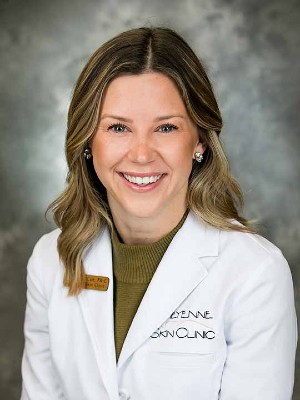 Caitlyn McCue, PA-C
Caitlyn McCue is a Certified Physician Assistant (PA-C). She received both her Bachelor's and Master of Science degrees at Colorado State University in Nutritional Sciences with a minor in Biomedical Sciences. Caitlyn went on to attend Physician Assistant school at Pacific University in Oregon, graduating in 2018 with her Master of Science degree in Physician Assistant Studies.
Caitlyn is a member of the Society of Dermatology PAs (SDPA). Through this society, she completed the Diplomate Fellowship, a dermatology-specific program, to further expand her knowledge and training in dermatology.
Caitlyn has worked at the Cheyenne Skin Clinic and Adora Day Spa, practicing both medical and cosmetic dermatology, since 2018.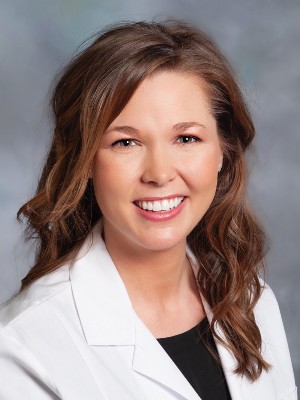 Sarah Orscheln, PA-C
Sarah Orscheln, PA-C, is a board-certified physician assistant with Saint Luke's Neurological & Spine Surgery. She practices a team-based approach in caring for her patients and has special interest in addressing patients' neurological deficits. Sarah collaborates with other specialties to help patients avoid surgery and alleviate common spine ailments such as neck pain and sciatica. As a PA, Sarah assists in the OR as well as runs an independent clinic to help patients during every step of the surgical process. She is a member of the Congress of Neurological Surgery as well as the American Association of Neurological Surgery where her past research with Dr. Gurpreet Gandhoke has been recognized and chosen as a late breaking abstract and presented at both the AANS and CNS meetings. Sarah's interests include spinal fusion, cervical myelopathy, neurogenic claudication, neck and back pain, as well as conservative management of pain with healthy diet and lifestyle modification. When not caring for patients, Sarah enjoys spending time with her family, cheering on Kansas City sports teams, traveling and cooking.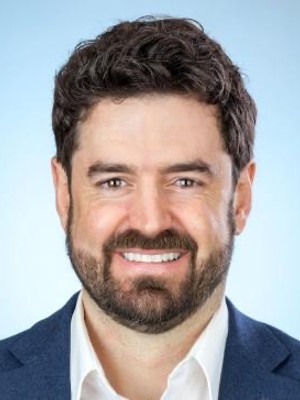 Wiley McCreedy, PA-C
Wiley McCreedy is a Certified Physician Assistant practicing orthopedics in Southwest Colorado. Before attending PA school at Pacific University he completed his undergrad with a degree in finance at The University of Colorado Boulder. He is originally from Telluride Colorado and got his initial medical experience as a ski patroller on the Telluride ski area. He enjoys skiing, golf, fly fishing, and hiking.
About the Students: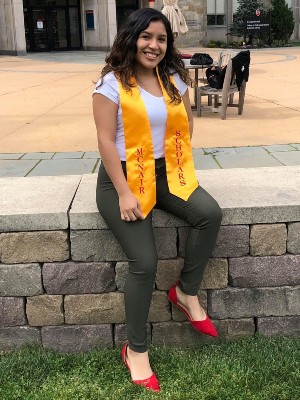 Elizabeth Loyola
I am a 1st year PA-S at St. John's University in Queens, NY. I also received my bachelor's degree at St. John's where I majored in biology and minored in Spanish. Throughout undergrad, I worked as a pharmacy technician, emergency medical technician, medical scribe, and medical assistant. I volunteered at New York Presbyterian Queens where I shadowed a Sr. PA. I've held many leadership positions such as president of the Latin American student organization and president of the biology students organizations as well as secretary, coordinator, and so much more! I'm excited to answer any questions from students interested in becoming a PA!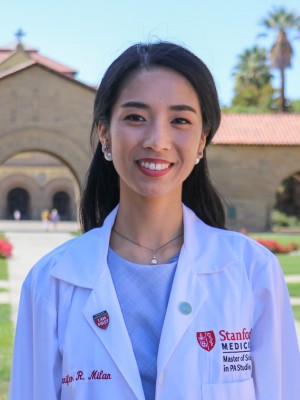 Jennifer R. Milan
Stanford School of Medicine | MSPA Candidate '24
Jenni is a San Francisco native and the daughter of immigrants from the Philippines. She earned her B.S. in Biology with a Concentration in Physiology from San Francisco State University (SFSU), where she developed a passion for education and mentorship. During her time at SFSU, Jenni worked as an anatomy TA and served as President for the Pre-PA Society. She also volunteered for a national crisis line for older adults and traveled to Panama, where she served rural communities. Jenni later gained clinical experience as a Stanford COMET Fellow in the department of Family Medicine and as a clinical research coordinator at the Forbes Norris ALS/MDA Research and Treatment Center. Jenni chose Stanford for its diverse and supportive community, as well as its plethora of opportunities to grow as a PA student and as a leader. In the future, she hopes to be involved in PA education.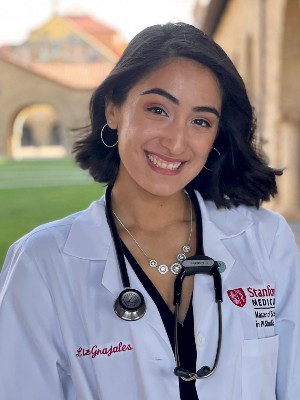 Lizette Grajales
Stanford University | MSPA Class of 2024
Lizette is a second-year student in the Stanford School of Medicine Master of Science in Physician Assistant (PA) Studies program. She is originally from Philadelphia and obtained her undergraduate degree in Biological Basis of Behavior from the University of Pennsylvania. Her focus is to work towards improving access to health services in underserved communities. As a first-generation student and Colombian-American, she is passionate about increasing diversity and representation within the health professions.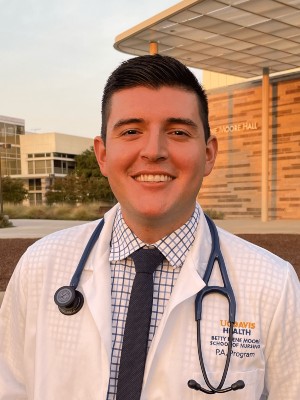 Mario Raul Navarro
My name is Mario Raul Navarro Jr. I am a second-year physician assistant student at the Betty Irene Moore School of Nursing at UC Davis. I completed my undergraduate degree in psychobiology at UCLA in 2018. I am a first-generation Mexican American and the son of immigrants from the state of Sinaloa and Jalisco. I am passionate about helping underrepresented minority students interested in pursuing the PA profession and look forward to answering all of your questions!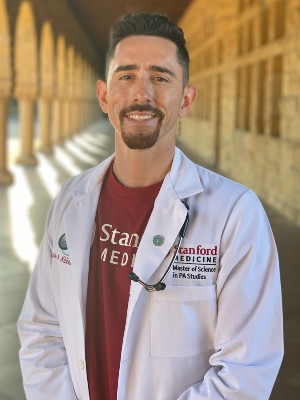 Omar M. Núñez
Stanford University School of Medicine
My name is Omar Manuel Núñez, and I am a first-generation Mexican American. I was born and raised in the San Fernando Valley. I received my bachelor's degree from California State University, Northridge, where I also became a published organic chemist. I am currently a second-year PA student at Stanford University. My clinical background comes from emergency medicine, as I was an EMT for over 2 years. I am an NHSC scholar, so I intend to work in the primary care setting, but I also love the idea of working in the ED.
My experiences as a son of an immigrant family drive me to diversify medicine and uplift underserved communities inside and outside of medicine. Lifestyle Medicine is an area of interest that I plan on advancing in my practice as a future PA.
View for Free:
Topic: Discover YOUR Future as A Physician Assistant 
When: Saturday, April 22, 10:00 AM Pacific Time (US and Canada)
YouTube links: