Joel Maurer, MD
Dean of Admissions
Associate Professor
Department of Obstetrics, Gynecology, and Reproductive Biology
Michigan State University
College of Human Medicine
Kryssia Campos, MS III
3rd Year Medical Student
Michigan State University College of Human Medicine
Ed Martin, MS III
3rd Year Medical Student
Michigan State University College of Human Medicine

Saturday, April 16, 2022
11:00am-2:00pm PST
Click on the YouTube link below to view this webinar. Once you have viewed the presentation, you can log back in and take the Quiz for this event. A score of 70% or above will earn you a Certificate for 2 hours of Medical Mentorship.
Workshop Description:
Are you interested in Michigan State University College of Human Medicine? Do you know they take numerous students from California? Do you know they have various programs for those interested in community medicine? Do you what types of applicants they are looking for? Do you want to meet current Medical Students and former California Community College students at Michigan State University College of Human Medicine?
Then you must come and ask Dr. Maurer, Dean of Admissions, and also hear and talk to former Community College students and current Medical Students Kryssia Campos and Ed Martin at Michigan State University College of Human Medicine.
About the Speakers: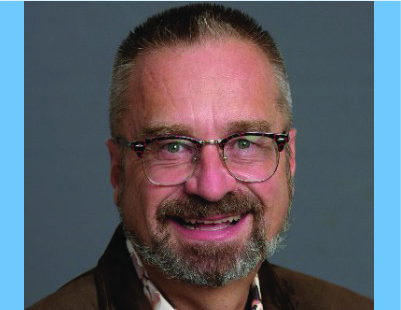 Joel Maurer, MD is the Assistant Dean for Admissions at Michigan State University's College of Human Medicine (CHM) and an Associate Professor of Obstetrics, Gynecology, and Reproductive Biology. He received his bachelor's degree in biology at Grinnell College and his medical degree from the University of Nebraska Medical Center. He completed two residencies: the first in Family Medicine at Middlesex Hospital in Middletown, CT and the second in Obstetrics and Gynecology at the University of Missouri-Columbia.
He has over 17 years of experience in clinical medical education, having previously served as the Clerkship Director for OB/GYN at the Lansing Campus and as the Lead Clerkship Director for the multi-campus department. He also completed a faculty development fellowship (Academic Scholars and Leaders Program) offered by the Association of Professors of Gynecology and Obstetrics in 2008. Since arriving at CHM, Dr. Maurer has developed into a leader in medical school admissions, having served and co-chaired the committee on admissions for a combination of 5 years and now with his current position as Assistant Dean for Admissions for over 11 years. He is actively involved in medical school student affairs leadership at the regional and national level, currently serving as a member of the Association of American Medical College's (AAMC) Central Region Group on Student Affairs National Committee on Admissions.
Dr. Maurer is a mentor to medical students at CHM, currently serving as faculty liaison to student organizations such as East Lansing's Medical Student Pride Alliance and the Counsel of Medical Students (COMS).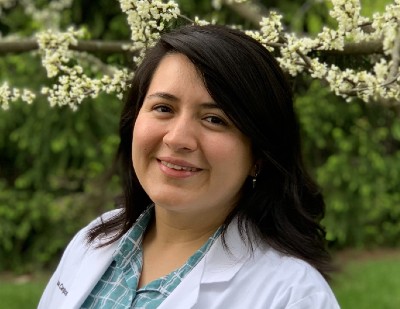 Kryssia Campos was born in El Salvador and migrated to the U.S. with her family when she was 13 years old. The struggles she has faced as a queer undocumented immigrant have empowered her to get involved in advocacy for over ten years and also affirmed her passion for medicine.
She started her college education at Santa Monica College and graduated from UCLA in 2013 with a B.S in Psychobiology. She is currently a third-year medical student at Michigan State University College of Human Medicine. In the six gap years before starting medical school, Kryssia worked in research at UCLA with patients at risk of schizophrenia, served as the board vice-president of Clínica Monseñor Oscar A. Romero, and advocated for and with Central American refugees as a member of the Human Rights Alliance for Child Refugees and Families. While working full-time, Kryssia also completed an informal post-baccalaureate program at UCLA extension.
As one of the few DACA students at her program, she helps raise awareness about issues affecting undocumented patients. Currently, she is involved in research to identify the barriers LGBTQ+ patients face when accessing health care and also serves on the Midwest LMSA board. Kryssia is passionate about mentorship and about challenging the systemic inequalities that affect people's health. She is committed to becoming a physician to care for and advocate for immigrant and LGBTQ+ communities.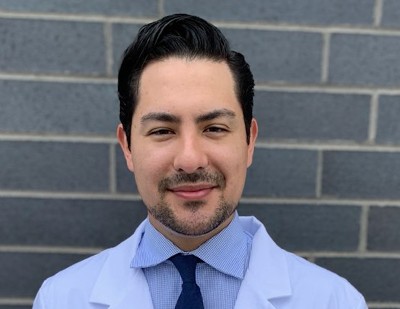 Eduardo Martin is a second-year medical student at Michigan State University, College of Human Medicine and a member of the competitive Leadership in Medicine for the Underserved (LMU) program. As part of the program, he will be completing the second half of his medical school curriculum in Flint, Michigan. Prior to medical school Eduardo completed research focused on HIV, Hunter's syndrome, and Hereditary Inclusion Body Myopathy (HIBM). While in medical school his research focuses on increased the number of individuals from historically disenfranchised groups in the fields of ophthalmology and orthopedic surgery.
Eduardo's experience includes being the Mentorship Chair for the Latin American Native American Medical Association (LANAMA). He also serves as the Vice President for the Orthopedic Surgery Interest Group and took on the role of Event Planner for the Ophthalmology Interest Group. He was also a collaborator in creating a one-of-a-kind Ultrasound elective course and is an anatomy tutor for the College of Human Medicine.
Eduardo was born and raised in Sylmar, California. He worked full time for five years while attending community college. He transferred to UC Riverside and received a double major degree in Biology and Neuroscience. He attended the UC Davis Medical School post-baccalaureate program before entering medical school. Eduardo believes in the importance of mentorship and has taken on mentorship roles during his undergraduate studies and medical school. He is a member of the National Hispanic Medical Association and the American College of Surgeons.
View for Free:
Topic:From Community College to Michigan State University College of Human Medicine
When: Apr 16, 2022 11:00 AM Pacific Time (US and Canada)
YouTube links: