Liliana Perez, MS I
Ezi-Nneoma, MS I
Leslie Nunez, MS I
George Heredia, MS I
Mario Eusebio, MS I
Alberto Juarez, MS III

Friday, October 13, 2023,
5pm-6:30pm PST
Click on the YouTube link below to view this webinar. Once you have viewed the presentation, you can log back in and take the Quiz for this event. A score of 70% or above will earn you a Certificate for 2 hours of Medical Mentorship.
Workshop Description:
In the dynamically evolving landscape of medical education, diverse pathways and unique narratives are not just welcomed but celebrated. "Navigating Pathways to Medical Excellence: A UCLA DGSOM Panel Experience with First-Gen and Community College Trailblazers" stands as a beacon of inspiration, empowerment, and connectivity. Tailored specifically for premed students standing at the crossroads of ambition and reality, this event promises an enriching experience, fostering dialogue and connections with individuals who have walked the very path you aspire to embark upon.
This workshop is an exceptional opportunity to hear firsthand accounts from a diversified panel of UCLA DGSOM medical students who have transcended the barriers often associated with non-traditional educational journeys. These first-generation achievers and former community college students are eager to share their stories, laden with perseverance, resilience, and triumph. Come to hear, be inspired, and grasp the possibility that lies ahead for you. This platform encourages you to ask pressing questions and receive candid answers from individuals who were in your shoes not long ago. It's not just a workshop, but a dialogue that promises to be interactive, enlightening, and potentially transformative. Equip yourself with knowledge, insights, and the spirit of camaraderie as you step confidently onto your path to medical excellence.
About the Speakers: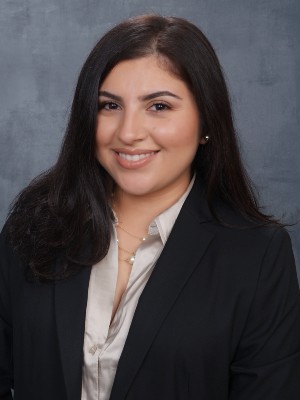 Liliana Perez was born and raised in San Pedro CA. Despite the lack of resources, mentorship, or role models, Liliana was determined to become the first person in her family to graduate college. Liliana attended community college in Wilmington, CA at the Los Angeles Harbor College (LAHC). She attained her Associates degree in natural science and she was a part of the Honors transfer program. During her time at LAHC, Liliana Perez took a part in multiple pre-health pathway programs. She participated in the Summer Medical and Dental Education Program (SMDEP), UCLA MEDPEP, and the CDU Undergraduate Cancer Research Training Program (UCRTP). Liliana worked various jobs since the age of 15, such as being a cashier, caregiver, receptionist, and waitress. However, while in community college, her most impactful job was working as an Emergency Medical Technician (EMT) in Long Beach. Liliana transferred to her top choice, UCLA where she received her Bachelors in Science with an emphasis on Psychobioolgy. Now, Liliana is excited to be a first-year medical student in the PRIME-LA program at the David Geffen School of Medicine.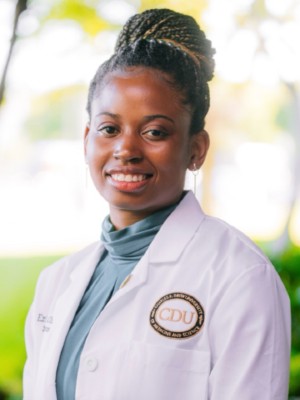 Ezi-Nneoma Okoro was born and raised in Nigeria before moving to Lancaster, CA. She
attended community college at College of the Canyons in Santa Clarita, CA then transferred to Concordia University in Portland, Oregon. At Concordia university, she earned a Bachelor of Science in Nursing with a minor in Biology. Her academic and career pursuit have shown her passion for service especially in areas that are medically underserved. She has worked as a registered nurse at various county hospitals where she provided care for marginalized and disadvantaged populations. Ezi also served as a Disaster Action Team member and Disaster Health Service specialist with the American Red Cross where she responded to house fires in Riverside county and coordinated access to resources and services that were necessary to help victims recover. She is also a peer mentor for nurses who have recently immigrated to the United States to work.
As a medical student in the Charles R. Drew University/UCLA and PRIME-LA programs, Ezi is excited to continue serving underserved communities. She is also passionate about Global Health and wants to implement policies that will improve first aid treatment and emergency response and preparedness in many underserved communities all over the world.
Ezi likes to spend her free time watching her favorite soccer team, Manchester United. She also sings and plays the guitar.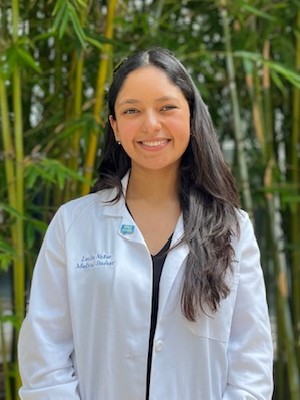 Leslie Nuñez was born and raised in Southeast Los Angeles. She is the only daughter to two hard working, courageous parents who immigrated to this country from Mexico. She is also a proud first-generation college graduate and the first in her family to pursue medicine. She attended East Los Angeles College before transferring to UC Berkeley where she obtained a degree in Nutritional Science. Throughout her undergraduate education, she was involved in mentoring, tutoring, harm reduction, and domestic violence advocacy and research.
After graduating, she worked as a case manager for two years supporting people who are unhoused in obtaining permanent housing and meeting their medical, social, and mental health needs. While doing so, she continued to volunteer in harm reduction work and at a local hospital before starting medical school in July 2022.
Now in medical school, she strives to continue participating in the work that she's always been passionate about. She is currently collaborating with a lab that is working on analyzing the drug supply and overdose risk in greater Los Angeles, she is part of LMSA as a Lennox Health Fair Coordinator tasked with planning a yearly health fair serving over 150 community members and is a volunteer with the Mobile Clinic Project among other roles. She is happy to answer any questions about her journey to medicine, life outside and inside of medical school and anything in between.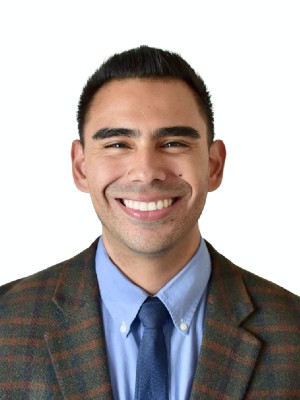 George Heredia is a first-year medical student at the David Geffen School of Medicine at UCLA undergoing the Program in Medicine Education – Leadership and Advocacy (PRIME-LA) track. He attended Santa Ana Community College in Orange County, California and graduated with his B.S. from the University of California, Irvine. George has significant experience working with the underserved Latinx patient population and community through academic, professional, and extracurricular capacities, many of which were operated within an FQHC setting, and is a proponent of promoting diversity in medicine. Being cognizant of the important relationship and interactions between health and healthcare inequities and human wellness, he has devoted himself to pursuing his career path as a doctor. As an undergraduate student, his research work focused on better understanding and reducing disparities in health and healthcare for underserved Latinx patient population and more recently, conducted research at USC's Brain and Creativity Institute investigating the effects of meditation on the brain and human wellness. George is interested in the field of integrative medicine, in particular, the intersection of western and non-western medicine and its role in supporting human healing, wellness, and personal development.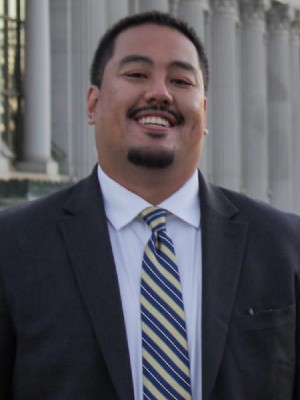 I was born in the Philippines and immigrated to California with my family. We moved around different areas in the Bay Area and eventually settled in Martinez. I attended Diablo Valley College in Pleasant Hill. While in community college, I worked 2 to 3 jobs each semester, taking a full course load of science classes to support myself and pay for my education. Additionally, I was a teacher's assistant for the human anatomy lab, where I led human cadaver dissection sessions and dissected organs for viewing during the lab. Finally, I worked for the Contra Costa County Sheriff's Department's coroner's division, assisting Forensic pathologists in performing autopsies. I did most of the manual labor, like organ eviscerations, suturing the bodies, obtaining peripheral blood samples, urine, vitreous humor, taking out the brain, and running urine drug screens.
Before transferring to Cal, I participated in the Stanford Health Careers and Opportunities Program in the summer of 2013. In addition, I still work closely with the Stanford Office of Diversity and Medical Education today for the LEAP & Summer Community College Premedical Program.
I transferred to Cal in the Fall of 2013 and graduated in the Fall of 2015 with a degree in
Integrative Biology. While at Berkeley, I interned for the regional director of Lifelong Medical Care and worked in the San Pablo Clinic; I did Nutrition research in the Shigenaga Lab at Children's Hospital of Oakland Research Institute; worked as a peer advisor for the Biology Scholars Program and created the Biology Scholars Clinical Exposure Program (BICEP); and was an undergraduate student instructor for their human anatomy lab.
After graduating, I worked as a program coordinator for a non-profit called Mentoring In
Medicine & Science in Oakland. I was an ER scribe at Alta Bates in Berkeley and continued to do cases at the coroner's office. Prior to matriculating into medical school, I worked as the program advisor & study group coordinator for the Biology Scholars Program at UC Berkeley. In this role, I was also the staff advisor for the TransferMD program at Cal. Outside of Cal, I worked with Mi Mentor as their Chief of Community College & Transfer Initiatives. Now I am an MS1 at UCLA DGSOM's PRIME program.
Outside the sciences, I avidly read books, manga, comics, and webtoons. I teach Filipino Martial Arts, specifically Eskrima Serrada, and I also practice Wing Chun and Brazilian Jiu Jitsu. I like playing chess, learning foreign languages, and poetry (reading & writing). I grew up playing basketball, and my favorite sports teams are the Golden State Warriors & the Oakland Raiders (I know they are in Las Vegas).
Much appreciated for reading all of this if you did or if you skimmed it all good as well. The
intent is for you all to get to know me on more of a personal level. Please feel free to ask me questions on anything I mentioned here or any questions you have in general.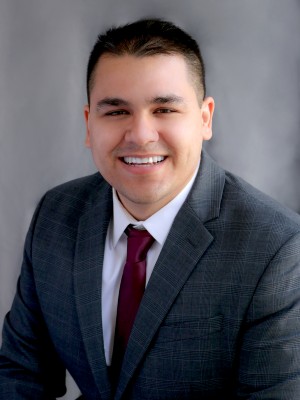 Alberto Juarez, now an accomplished third-year DGSOM PRIME-LA medical student, is forging a unique path toward his passion for surgery. His story is a testament to resilience, determination, and the remarkable journey one can undertake in pursuit of a specific medical specialty.
As a first-generation Latinx student, Alberto's roots trace back to the vibrant border communities of Chula Vista, CA, and Tijuana, Mexico. As the proud son of Mexican immigrants, he always carried with him the values of hard work and education instilled by his parents.
Alberto's academic journey began at a community college at Southwestern College in Chula Vista, CA, a pivotal step that laid a solid foundation for his future career. His dedication and unwavering commitment to his dreams became evident when he graduated from UCLA in 2016 with a degree in Neuroscience and Chican@ Studies. This dual degree exemplified his passion for both scientific excellence and his cultural heritage.
However, Alberto's aspirations didn't end with his undergraduate achievements. Recognizing the competitive nature of medical school admissions and the importance of additional academic support, he made a strategic decision. In 2017, he enrolled in the UC Irvine Postbaccalaureate program, a pivotal choice that would further enrich his academic journey. This program provided Alberto with essential guidance and resources, strengthening his application and study skills, and preparing him for the rigors of medical education.
Now, as an eager third-year medical student, Alberto's focus has shifted toward his profound interest in trauma surgery. His passion for this specialized field is driven by a desire to make a lasting impact and pave the way for those who come after him.
Alberto's journey serves as an inspiration to premedical students who, like him, have navigated the path from community college to medical school. His story underscores the importance of determination, support, and an unwavering commitment to making a difference in underserved communities. As he advances in his medical education and pursues his dream of becoming a trauma surgeon, we have every confidence that Alberto will continue to shine, leaving an indelible mark on the world of medicine and the patients he will serve.
View for Free:
Topic: Navigating Pathways to Medical Excellence: A UCLA DGSOM Panel Experience with First-Gen and Community College Trailblazers
When: Friday, October 13, 5:00 PM Pacific Time (US and Canada)
YouTube link: