Gary A. Clark, Jr.
Vice Provost, Enrollment Management
Executive Director of Undergraduate Admission
UCLA

Carina Salazar
Director
Transfer Student Center
UCLA

Santiago Bernal
Assistant Director, Center for Community College Partnerships
UCLA

Sarah Molitoris, Assistant Director
Transfer Student Center
UCLA

Diana Torres
Assistant Director, Transfer Recruitment
UCLA

Friday, November 3, 2023
3pm-5pm PST
Click on the YouTube link below to view this webinar. Once you have viewed the presentation, you can log back in and take the Quiz for this event. A score of 70% or above will earn you a Certificate for 2 hours of Medical Mentorship.
Workshop Description:

Chart your path to success at UCLA with 'Unlocking Transfer Success: Community College to UCLA with the Executive Director of Undergraduate Admission & Transfer Center Director, a unique workshop curated for community college students aspiring to take their education to the next level. Led by Gary Clark, Vice Provost, Enrollment Management, Executive Director of Undergraduate Admission, and Carina Salazar, the esteemed Director of UCLA's Transfer Student Center, this event offers you an insider's view into the transfer process. With a combined experience of over 45 years, these leading experts will share invaluable insights into UCLA's recruitment, admission, financial aid, and enrollment process. Gain the knowledge, tools, and confidence needed to make your dream of transferring to UCLA a reality. Don't miss this chance to engage with dedicated professionals committed to access, equity, and quality in higher education. This workshop could be the turning point in your academic journey, providing you with the keys to unlocking success at UCLA.
Register today and embark on an exciting new chapter in your educational journey.
NOTE: This is OPEN to ALL Majors and Transfer Students
About the Speakers: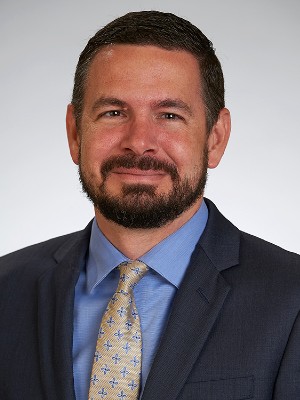 Gary Clark has served in the college admission profession for 25 years and currently serves as the Interim Vice Provost of Enrollment Management and Executive Director of Undergraduate Admission at UCLA. The Enrollment Management division includes the Office of Undergraduate Admission, Financial Aid and Scholarships, Strategic Partnerships & Community Engagement, Early Academic Outreach Program, and BruinCorps. As a division, Enrollment Management is dedicated to providing prospective students with the highest quality experience at every point of contact in UCLA's recruitment, admission, Financial Aid, and enrollment process.
Prior to joining UCLA in 2012, he served in admission roles at the University of Southern California, Pitzer College, The College of William & Mary and Christopher Newport University. He earned his bachelor's degree from Christopher Newport University (VA) and a master's degree in education from Claremont Graduate University (CA).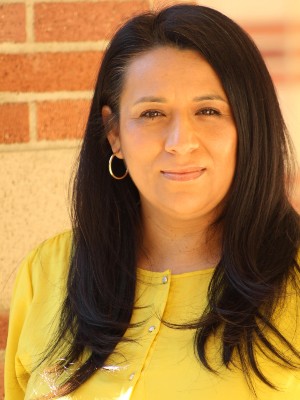 Carina Salazar is the Director of UCLA's Transfer Student Center. She is a passionate and committed advocate in higher education with 20+ years of experience whose leadership philosophy is based on a social justice framework. She strongly believes in access and equity for all students and is committed to making the transfer experience become part of the fabric of UCLA. Carina received an AA degree from Los Angeles Pierce College and holds a BA in Sociology from UCLA and a Masters in Educational Leadership and Policy Studies from CSUN. She started her professional career with UCLA's Undergraduate Admission as a Transfer Recruiter. Carina transitioned to AAP where she spent 17 years in academic advising. Most recently, Carina was the Senior Associate Director of the Career Center where she spent 4 years. Carina is excited to be working with Transfer Students and being part of their journey at UCLA. In her spare time, Carina enjoys spending time with her family and friends.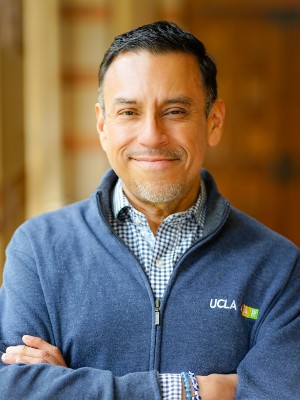 Santiago Bernal is currently the Assistant Director for UCLA's Center for Community College Partnerships. Born in El Salvador, he immigrated at the beginning of the civil war to the US in 1980 to join his mother who one by one brought her three children. As an English major with a concentration in world literature in undergrad at UCLA, he co-founded the Latin American Student Association (LASA) and La Familia (queer Latinx organization). Working at UCLA's Undergraduate Admission, Santi established the Student Transfer and Opportunities Mentoring Program (STOMP). In his current position, he oversees the peer mentoring and scholar cohort programs grounded on transfer-positive, equity-minded, research-based frameworks and filtered through a racial critical lens. Additionally, he has served in numerous local and state-wide community college/transfer advisory boards.
For the last twenty years, Santi has also worked on a weekly limited-basis at Pasadena City College's Transfer Center as an advisor and to develop culturally affirming practices and programs such as the Chicanx/Latinx Advancing in the Values of Education (CLAVE) program and the now annual Latinx Grad. In addition, he has launched several programs that focus on the transfer educational pipeline for undocumented students, men of color, queer, transgendered, Black, Indigenous, people of color; formerly incarcerated and system impacted communities, STEM and veteran students. Based on his transfer and racial equity work, he has been invited to present in the US, The Netherlands and Hong Kong on transfer policies and research-based practices to achieve equity.
Most recently, Santiago, along dr. Dimpal Jain and Alfred Herrera, recently co-authored the book Critical Race Theory and the Transfer Function: Introducing a Transfer Receptive Culture focusing on the role of baccalaureate granting institutions in the success of transfer students of color. And he loves music!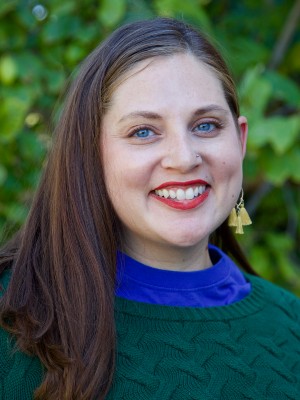 Sarah Molitoris is the Assistant Director of the UCLA Transfer Student Center. She's been working at UCLA for just over 8 years & with the Transfer Center almost 4 years now. Prior to working with the TSC she worked in Residential Life as a Resident Director. With over 10 years of experience working in Higher Education, Sarah is most passionate about equity, educational access, & creating spaces of belonging.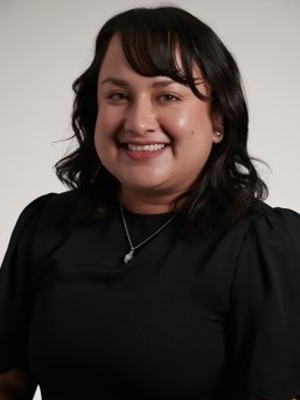 Diana Elizabeth Torres is currently the Assistant Director for Transfer Recruitment at UCLA's Undergraduate Admission and Co-Supervisor for UCLA's Student Transfer Outreach and Mentor Program. In her current role, she works closely with a number of community colleges primarily in Northern California and a few in Southern California-Los Angeles County. She works closely with transfer students by providing admission advising appointments, UC Application and PIQ workshops, and supports students to ensure they have all the tools to successfully apply and transfer. As a first-generation Latina in higher education, she can personally attest to the challenges and triumphs of navigating higher education and is passionate in supporting students in this journey.
Prior to joining UCLA in 2022, she served in admission at UC Santa Cruz and within Residential Housing. Diana completed her BA in Sociology and Latin American and Latino Studies from UC Santa Cruz. During her undergraduate studies, she was involved in UCSC's ChALE: Chican@s and Latin@s Educandose, John R Lewis College Housing Office, and Santa Cruz's Walnut Avenue Family and Women's Center
View for Free:
Topic: Unlocking Transfer Success: Community College to UCLA with the Executive Director of Undergraduate Admission & Transfer Center Director
When: Friday, Nov 3, 3:00 PM Pacific Time (US and Canada)
YouTube link: