Rachel Butterfield
Santa Rosa Junior College

Amirparsa Ghasemi
University of Maryland, College Park

Catherine Ercilla
Northern Virginia Community College

Laurie Jimenez
Yale University

Friday, November 17, 2023,
4pm-5:30pm PST
Click on the YouTube link below to view this webinar. Once you have viewed the presentation, you can log back in and take the Quiz for this event. A score of 70% or above will earn you a Certificate for 2 hours of Medical Mentorship.
Workshop Description:
Unlock the mystery of medical research by joining us for 'Decoding the NIH: A Student Panel on the NIH Summer Research Experience.' This exclusive workshop features a diverse panel of students who have successfully participated in the NIH Community College Summer Program. Delve deep into the world of scientific exploration and learn firsthand about life-changing experiences gained at the prestigious National Institutes of Health in Washington, D.C. Whether you are pursuing preMed or preSTEM studies, this workshop offers a rare glimpse into unparalleled opportunities for professional growth, mentorship, and cutting-edge research.
Our panelists come from various academic backgrounds and will share their journeys, challenges, and triumphs. Come to listen, ask questions, learn
tactics to success
Equip yourself with insider tips on how to successfully apply, integrate, and capitalize on this immersive summer program. Don't miss out—this is more than a panel; it is your roadmap to a transformative summer and, ultimately, a fulfilling career.
About the Speakers: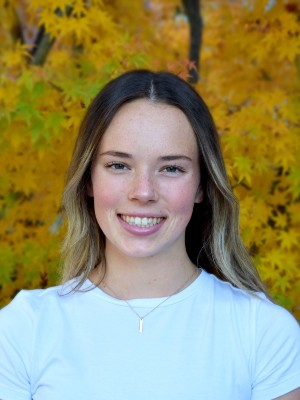 Rachel Butterfield
Santa Rosa Junior College
Rachel Butterfield is a first-generation student and biology major at Santa Rosa Junior College. Alongside her studies, she is a chemistry and biology tutor, Varsity Swim Team athlete, Vice President of Student Health, and President of the Biology Club.
Rachel's educational goal is to transfer to a four-year institution and major in biochemistry while she prepares to apply for medical school. She is also passionate about running and spending time with her cat, Ophelia, and dog, Ollie. Additionally, she has developed a love for international travel after exploring Africa and Greece, and she hopes to continue exploring new places throughout her journey.
Rachel found her passion for medicine while pursuing her interest in nutrition science. Due to her inclination towards preventative and holistic health care, she is exploring various pathways. She is thrilled to have completed the NIH's Community College Summer Enrichment Program, where she conducted biomedical research in Summer 2023 on the microtubule arrangement of dendritic cells during directed migration.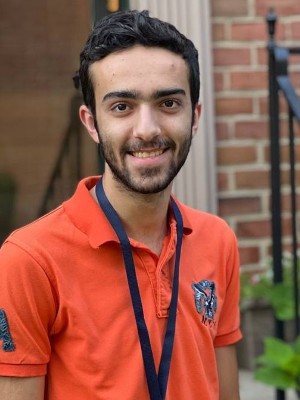 Amirparsa Ghasemi
University of Maryland, College Park
Amirparsa Ghasemi was born in Tehran, Iran. He started his college education at York University, Toronto in 2021. He chose biomedical science as his major as he was interested in the medical field, particularly dentistry. He stayed about a year in Canada and then moved to Maryland. He continued his path at Montgomery College for a year. Then he transferred to the University of Maryland, College Park to pursue his bachelor's degree in biological science. He worked as a summer intern through the CCSEP program at the National Institute of Dental and Craniofacial Research, Oral Immunity & Infection Section in summer 2023. He was working on a gum disease called periodontitis and the role of fibroblasts on it. This experience made him more passionate about dentistry, and he would most probably apply for dental school in two years.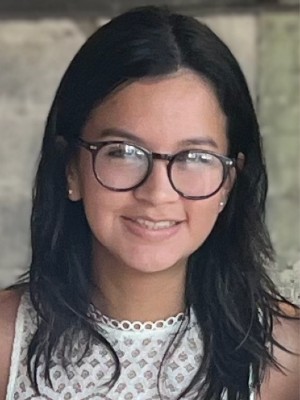 Catherine Ercilla
Northern Virginia Community College
Catherine Ercilla is a pre-med college student. She is pursuing her science A.S. at Northern Virginia Community College (NVCC). She is in her third year and plan on graduating in May of 2024. While going to school, she also works at a chiropractor's office as a receptionist and assistant. After community college, she plans on attending a four-year university and majoring in biology with a minor in French, Portuguese, and/or robotics. She has been interested in medicine since her second year of high school, where she took a medical assistant and introduction to nursing class. With this and volunteering opportunities at nursing homes, children camps, and medical-focused activities, her desire to become a physician has only grown.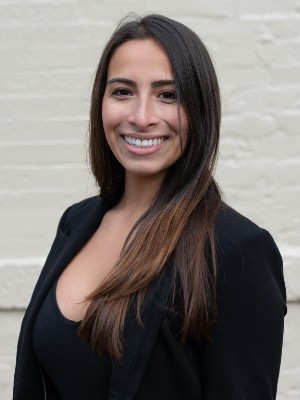 Laurie Jimenez
Yale University
Laurie Jimenez is a community college alum and transfer student. She completed an Associate's degree in Dental Hygiene and worked as a dental hygienist for a few years before deciding to return to school to pursue her dream of being a physician. She completed a second Associate's degree in Science at Northern Virginia Community College and transferred to Yale University to complete her Bachelor's degree.
Her first research experience was at the National Institutes of Health in their National Human Genome Research Institute in their iSPrinG Summer program. Her experience at the NIH helped her see how much she enjoyed research and made her want to join a lab to continue research during her undergrad years.
She is currently a Junior at Yale University completing her bachelor's degree in Molecular, Cellular, and Developmental biology. She is also a volunteer of the MedSci club, a group that brings medical education to grade school-aged children, and she is part of a bioinformatics lab that studies methylation of DNA caused by childhood trauma.
Outside of her academics, she is part of the tango club and recreational tennis team. In her free time, she enjoys reading, writing, and spending time with friends.
View for Free:
Topic: Decoding the NIH: A Student Panel on the NIH Summer Research Experience
When: Friday, Nov 17, 4:00 PM Pacific Time (US and Canada)
YouTube link:
Coming soon…