Iris C. Gibbs, MD
Dean of Admission
Stanford School of Medicine
Plus Three Former Community College and Current Stanford Medical Students
Friday Nov 12, 2021
5:00-7:00pm PST (NOTE EXTENDED TIME!)
Click on the YouTube link below to view this webinar. Once you have viewed the presentation, you can log back in and take the Quiz for this event. A score of 70% or above will earn you a Certificate for 2 hours of Medical Mentorship.
Workshop Description:
Do you know that Stanford School of Medicine accepts numerous former Community College students? Do you think that Stanford is unattainable?
Are you interested in knowing what Stanford Med is looking for? Have you been told conflicting information?
Then you must come and hear directly from the source and the decision-maker at Stanford Med, which is Dean of Admissions Dr. Gibbs. She will discuss in detail what qualities, traits, and candidates they are looking for. You can also ask her questions and some of the myths that you have heard.
Dr. Gibbs is also bringing three Medical Students who attended community colleges and who are current Medical Students at Stanford to share their stories and the path they traveled.
About the Speakers:
Dr. Gibbs was a first-generation college student and the first in her family to become an academic physician. Dr. Gibbs earned a B.S. in Chemistry at University of Delaware. She then earned a MD degree and completed residency training at Stanford Medicine. Dr. Gibbs is a Professor of Radiation Oncology, Professor of Neurosurgery (courtesy) and Associate Dean of MD Admissions at Stanford Medicine. Dr. Gibbs has served in several educational leadership roles within the institution and nationally and is a champion of diversity, equity, inclusion and belonging.
Dr. Gibbs is a Professor of Radiation Oncology and Professor of Neurosurgery (courtesy). She has served as a senior leader in both adult and pediatric neuro- oncology and was the founding co-director of the Stanford Cyberknife Radiosurgery Program where her innovations have contributed to new treatments for brain and spinal tumors. Dr. Gibbs has given numerous invited lectures worldwide and published over 160 peer-reviewed research articles and book chapters.
Dr. Gibbs served as the Residency Program Director and Director of Education in the Department of Radiation Oncology with oversight of the medical student clerkship and fellowship programs. Dr. Gibbs serves on the American Board of Radiology and is currently on the executive board of the Section on Radiology of the National Medical Association and current Chairperson of the Radiosurgery Society. Dr. Gibbs has been named among the prestigious Top/Best Doctors of America Award since 2006 and has earned professional recognition as Fellow of the American College of Radiology, Fellow of the American Society of Radiation Oncology, Hedwig van Ameringen Executive Leadership in Academic Medicine (ELAM) Fellow and Fellow of the American Association for Women Radiologists. Dr. Gibbs has served on several local and national boards and committees including the Board of Governors of the Stanford Medical Alumni Association, the University of Delaware College of Arts & Sciences Dean's Advisory Council, the Radiosurgery Society, the American Board of Radiology (ABR), American College of Radiology (ACR), Radiological Society of North America (RSNA) and American Society of Radiation Oncology (ASTRO). She is a past chair of the National Medical Association Section on Radiology and Radiation Oncology and the current Chairperson of the Board of the Radiosurgery Society, an international society of experts of radiosurgery. Dr. Gibbs has won numerous awards including the 2020 American Association for Women Radiologists (AAWR) Alice Ettinger Lifetime Achievement Award.
As Associate Dean for Medical School Admissions, Dr. Gibbs embraces Stanford's values and mission towards academic excellence through innovation and diversity.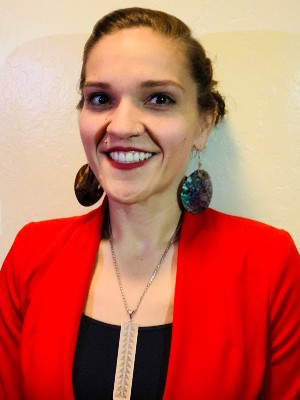 Melissa Eidman, a member of the Yurok Tribe of Northern CA, from Sacramento, CA is pursuing an MD at Stanford School of Medicine. She transferred to Stanford University from the Los Rios Community Colleges in Sacramento. She graduated with honors from Stanford University, earning a bachelor's degree in human biology with a concentration in Native American community health. At Stanford, Melissa worked for the Native American Cultural Center and served as co-chair of the Stanford Powwow, contributing to Native events on campus. She received the Kenworthy Award for Student Innovation in Public Service, and for her work with the Yurok Tribe, she earned the Firestone Medal for Excellence in Undergraduate Research. As a John Gardner Public Service fellow, she worked for the Sacramento Native American Health Center and the California Consortium for Urban Indian Health. With the Consortium, Melissa led urban efforts to address the opioid epidemic in Indian Country. As a medical student through the Valley and Albert Schweitzer fellowships, she has partnered with the Indian Health Center of Santa Clara Valley on two separate projects: one to improve health services and outcomes for Urban Indian patients with diabetes, and the other to improve domestic violence identification and referral procedures. Her primary interests include Native American community health with a focus on health behaviors and substance use disorder, the social determinants of health, and diversity and inclusion in higher education. Beyond returning to her Native American community as a Family Medicine doctor and Obstetrician, Melissa aspires to be a leader and advocate for underrepresented and underserved communities, improving the health and healthcare of Indigenous Peoples across the US and around the globe.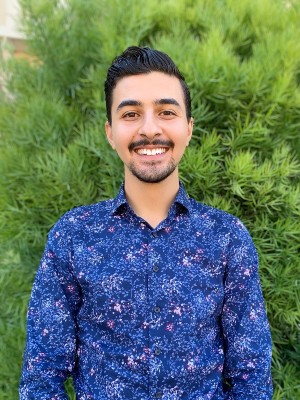 Yousof Fawzy is a first-year medical student at Stanford and an experienced Emergency Medical Services Supervisor, Clinical Coordinator, and Healthcare Safety Professional. He has held appointments in both clinical and operational capacities across the private and public sectors. Before attending Stanford, he served as the Safety Operations Leader for Kaiser Permanente's medical centers across Santa Clara County. At Kaiser, he developed and managed an integrated workplace safety program while spearheading initiatives related to COVID safety, threat management, and workplace violence in healthcare. Previously, in his EMS roles, he worked at high-profile events including the Grammy Awards on the Red Carpet and managed the clinical operations of the Golden State Warriors Chase Center Arena in San Francisco.
Yousof's scholarly interests include social emergency medicine, harm reduction, and utilizing epidemiological frameworks to address health disparities in vulnerable populations. He graduated Cum Laude from the University of California Los Angeles, where he studied Integrative Biology and Physiology. Yousof aspires to use his medical education as a means to dismantle systemic barriers to healthcare access and address the gaps in care for marginalized populations.
Register for Free:
When: Nov 12, 2021 at 5:00 PM Pacific Time (US and Canada)
Topic: Creating Your Own Path from Community College to Stanford School of Medicine

Here's the YouTube Link: