Aurelia Rhymer
Vanessa Nava
Friday, April 29, 2022
5pm-6:30pm PST
Click on the YouTube link below to view this webinar. Once you have viewed the presentation, you can log back in and take the Quiz for this event. A score of 70% or above will earn you a Certificate for 2 hours of Medical Mentorship.
Workshop Description:
Are you hoping to transfer from Community College (CC) to the University of California (UC)? Are you worried about how to adjust to UC life? Are you worried about not being able to excel? Are you confused at Community College about the admission process? Do you know where to find resources at your CC to succeed and transfer? Are you worried about being a CC PreMed Transfer student?
Then you must attend this workshop led by students just like you who have transferred from CC and succeeded at UCLA and UC Berkeley.
About the Speakers: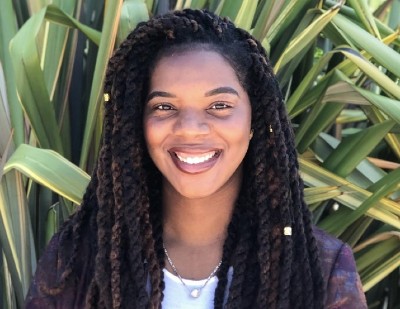 Aurelia started her higher education journey at Santa Monica College (SMC) where she worked towards a major in Biology with the hopes of transferring to UCLA. While at SMC, she was an active participant in campus life, serving as the Historian, Vice President, then President of the Black Collegians Program. She also served as an SMC's President's Ambassador where she served as a representative for the Office of the President at Santa Monca College and majors Santa Monica Community events and on campus.
She transferred to UCLA in 2016 as an Anthropology B.S. major where she continued to be an active member of the campus community. As a believer in paying it forward, she worked as a Peer Advisor for the Center for Community College Partnership(CCCP) at UCLA, sharing her experience and knowledge about the UC transfer process with community college students. She acquired her clinical experiences through serving as a CARE Extender Intern, as Assessing Resident's CI-CARE Volunteer, and a Health Career Connections Intern at Kaiser Permanente LAMC.
After graduating in 2019, she completed a post-baccalaureate program at CSU East Bay to help become a more competitive applicant to medical school.
She now works full-time with CCCP as the STEM Program coordinator and Black SITE Co-Coordinator while preparing to take the MCAT and apply to medical school.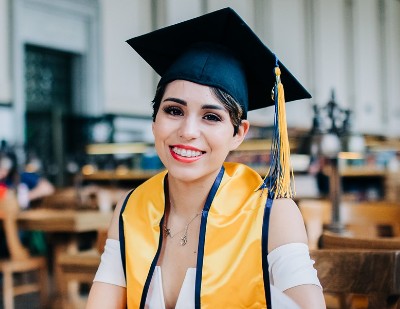 Vanessa Nava is Mexican-American, born and raised in Sonoma County! Vanessa is the oldest of three siblings and the first in her family to attend college. Growing up, her parents instilled in her the importance of education to be able to achieve a career of her dreams and a better life. Wanting to stay close to family and to save money, Vanessa attended Santa Rosa Junior College where she gained greater confidence in pursuing a career in medicine. She transferred with a full-ride scholarship to UC Berkeley earning a B.S in Nutrition & Toxicology- Physiology and Metabolism in 2019.
After graduating, Vanessa spent 2.5 years performing public health research related to skin cancer prevention/management and diversity in medicine, while also being involved in her community as a Sonoma County Mental Health Board District Representative.
Vanessa is humbled to be starting medical school Fall 2022, and excited to pursue her passions in mentorship, health policy and community health. She also enjoys reading non-fiction, trying new recipes, and is currently looking into learning how to DJ!
View for Free:
Topic: How to Successfully Transfer from Community College to University of California as a PreMed Student
When: Apr 29, 2022 5:00 PM Pacific Time (US and Canada)
YouTube link:
Coming soon …