Former Community College Students who are
Current Medical Students at
UCSF, Stanford, and UC Davis
Saturday November 6, 2021
11am-12:30pm PST
Click on the YouTube link below to view this event!
Workshop Description:
Do you want to meet Medical Students at top medical schools in California? Do you know Community College students are some of the leading medical school candidates? Do you know that many former Community College students are current leaders in their medical schools? Do you know any medical students in the same place you were today a few years ago? Do you want to see the process they took from Community College to Medical School?
Meet former Community College and current Medical Students at UCSF, Stanford, and UC Davis Schools of Medicine. Come and find out about their journeys and what steps they took in their journeys.
Featuring: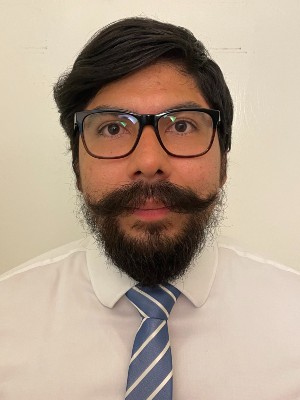 Julio Siliézar M.D. Candidate | Class of 2025
UC Davis School of Medicine
I immigrated to the US when I was 15 years old from El Salvador and lived without documents for a while. I had always dreamed of going into medical school but being an immigrant, not knowing english and having problems with documentation made it extremely difficult to find a path to achieving my goals.
As an undocumented immigrant at the time my only alternative to further my education was going to community college and working two different jobs on the side to pay for my tuition and help my mother and brother financially. I was ineligible for any time of financial aid at the time and the only reason I was able to pursue an education is because of the amazing opportunity community colleges offer to make education both affordable and accessible to all.
After two years at Skyline College in the San Francisco Bay Area I transferred to San Jose State University and graduated at age 23 in 2013 with a finance and accounting degree. Shortly after graduation I started working for the private bank of Bank of America as a fixed income researcher managing investment accounts for the bank's wealthiest clients.
After 5 years working at the bank and finally gaining some financial stability in the US, I decided to pursue my medical school dream again. I enrolled at UC Berkeley's extension program and took all my science classes there. I also quit my bank job and started working for the Newcomers Health Program (NHP) as a medical interpreter/health worker. NHP is the refugee clinic in San Francisco and part of the San Francisco Department of Public Health (SFDPH). This was a way not only to gain valuable clinical experience but, more importantly, an opportunity to work helping other immigrants like myself.
Many of the refugees and asylees I helped during the past 2 years left their countries under extenuating circumstances in search of a safe place that they could call home. NHP is located within San Francisco's general hospital and this provided me an opportunity to work in research projects within the UCSF Family and Community residency program. I was involved in a couple of projects looking at noncommunicable chronic diseases in refugees all over the US and how many similar clinics, like the one I worked in, supported these populations longitudinally.
When COVID hit and as an employee of SFDPH I was reassigned to deal with the COVID emergency response in San Francisco. My main roles at the beginning of the pandemic were to bring testing to the diverse immigrant communities in San Francisco, as well as resources and language concordant education health materials. Later in the pandemic I was moved to vaccination initiatives. At COVID vaccination sites I had an opportunity to work with community based organizations that served our Black neighborhoods in the Bayview and Tenderloin and see what were the barriers they faced in healthcare access during the pandemic.
Now at UC Davis I try to continue my interests in serving our refugee, asylee and other immigrant communities. I am part of the RICE program which is an initiative that looks at the many social barriers that Afghan refugees face when trying to integrate and start their lives again in a new different country.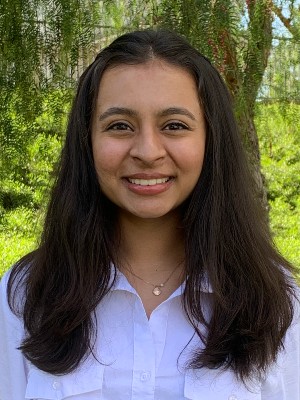 Aneri Patel (she/her/hers)
M.D. Candidate | Class of 2025
UC Davis School of Medicine
Ms. Patel immigrated from Ahmedabad, India to the United States in 2016. She attended Mt. San Jacinto College from 2016-2018 and transferred to UCLA 2018-2020 and completed her BS in Biology. She is now a 1st year Medical Student at UC Davis Medical School, with hope of graduating in Spring 2025.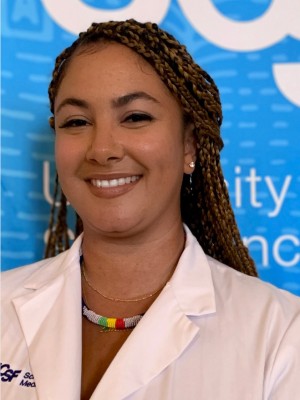 Aminta Kouyate
MD Candidate
UCSF-UC Berkeley Joint Medical Program
Born in Oakland, California, Aminta Kouyate is dedicated to eradicating the systems of oppression that create the health disparities for marginalized communities. As a medical student in the UCSF-UC Berkeley Joint Medical program, her research is focused on building an anti-racist medical education curriculum.
With over eight years of professional experience at the San Francisco Department of Public Health, Alameda County Public Health Department, and Children's Hospital Oakland, Aminta has a wealth of experience and passion for health justice in medicine and public health. In medical school she is a student in the Program in Medical Education for the Urban Underserved (PRIME-US); a scholar in the American Cultures for Engaged Scholarship program; an Office for Graduate Diversity Fellow for UC Berkeley; and she is one of the founding members of the White Coats for Black Lives Chapter at UC Berkeley and leader of the Pathway Development Program that has reached hundreds of underrepresented minority premedical students.
In addition to these pursuits Aminta is a Graduate Student Instructor for Human Physiology, and the Antiracism and Racial Justice Praxis course at Berkeley, and she is an Institute for Healing and Health Justice collaborator.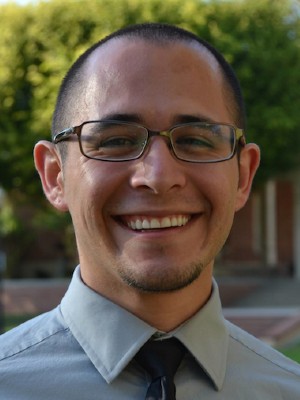 Mark Douglass
M.D. Candidate | Class of 2023
Stanford University School of Medicine
Mark Douglass is an M.D. candidate at Stanford University School of Medicine class of 2023. He started his higher education journey at Santa Rosa Junior College, then transferred to UCLA, majoring in Microbiology, Immunology, & Molecular Genetics. Outside of medicine he loves spending time with family, gaming, and working in the garden.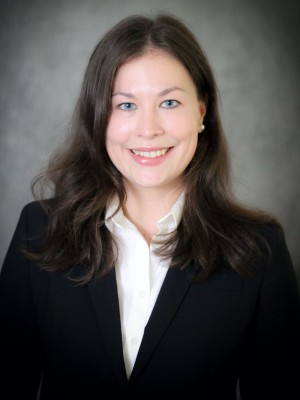 Anastasiia Zhelokhovtseva
M.D. Candidate
UC Davis School of Medicine
Anastasiia Zhelokhovtseva born and raised in Kyrgyzstan, Central Asia. Immigrated to the United States at the age of 18. Attended College of Marin, a community college in Bay Area, and then successfully transferred to UC Berkeley for mathematics. Now, I am a 4th year medical student at UC Davis, applying into anesthesiology.
Gabriel Santamaria is a first-year medical student who immigrated to the USA from Nicaragua due to political unrest. Growing up he was surrounded by an amazing and diverse community of immigrants and Native San Franciscan's. He has first-hand experience in the social inequities that contribute to gang culture, the disenfranchisement of the labor class, and death of so many of his peers. He understands how the lack of resources feed into so many health inequities he aims to dismantle through research and direct service as a physician leader. He has worked as a director of government funded agencies that mitigate violence through "Cultura", leadership development, youth advocacy, and educational support. He has also served supporting elderly patients, conducting research in orthopaedics, as well as childhood nutrition and social stigma around adolescent self-image. He transferred to UC Berkeley from CCSF where he graduated top of his class, while being an instructor for Stanford's School of Medicine's Leadership Education for Aspiring Physicians.
At UC Davis SoM he is part of the honors pathway for future physician scientists Academic Research Careers for Medical Doctors (ARC-MD). He aims to apply this special training towards the goal of one day becoming academic faculty, while integrating research to bring the perspective of community into medical education, policy and clinical best practices.
Register for Free:
When: November 6, 2021 11:00 AM Pacific Time (US and Canada)
Topic: From Community College to Medical School

Here's the YouTube Link: