Sebastian Pintea

Megan Di Russo

Dantz Farrow

Garion Nicdao

Gabriel Clark

Jairo Reynoso

Saturday, November 18, 2023, 
10:00am-11:30am PST
Click on the YouTube link below to view this webinar. Once you have viewed the presentation, you can log back in and take the Quiz for this event. A score of 70% or above will earn you a Certificate for 2 hours of Medical Mentorship.
Workshop Description:
Step into a world of untapped potential with 'Stanford Awaits YOU: Undergraduate Transfer Student Panel.' This groundbreaking workshop is your key to unlocking one of the most prestigious institutions in the world. Hear firsthand accounts from former community college students who have successfully transitioned to become Stanford undergraduates. Our panelists span a variety of majors, offering a 360-degree view of what it takes to thrive in the academic rigor Stanford demands. Learn the secrets of a compelling application, navigate the maze of transfer credits, and get an inside look at Stanford's vibrant campus life. Whether you are aiming for preMed, preSTEM, or any other discipline, this workshop provides an all-encompassing guide to help you chart your course to Stanford. Don't miss this rare opportunity to gain insider perspectives that can change the trajectory of your academic career.
OPEN to ALL MAJORS!
About the Speakers: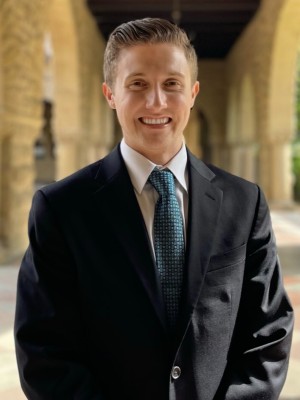 My name is Sebastian Pintea and I'm a sophomore at Stanford University, majoring in Psychology and minoring in Earth Systems on the premed track. I graduated from Santiago Canyon College with associate's degree(s) in biology, chemistry, liberal arts: humanities, and liberal arts: math and sciences. I grew up in Corona, California where I explored my intersectional interests in mental health, sustainability, and medicine. At my CC, I was involved in student government where I spearheaded numerous events related to sustainability and mental healthcare such as Earth Week. I started my school's STEM club and was involved in PTK and the honors program where I presented research at 3 conferences at UCI and Stanford. My past summers consisted of clinical research at Columbia Mailman School of Public Health and UPenn Perelman School of Medicine, where I also presented my findings and am currently working on a manuscript. My aim is to continue doing work related to climate health such as a medical waste audit with Stanford's Department of Anesthesiology. In my free time, I enjoy engaging in hobbies related to water polo, gardening, and cooking (some of which I am continuing at Stanford). I look forward to speaking with you all about my transfer journey along with my CC peers at Stanford!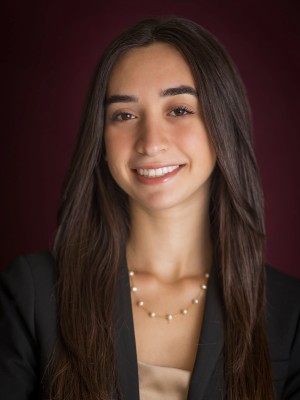 My name is Megan Di Russo and I am a first-generation college student born and raised in Miami, Florida. I attended Miami Dade College, attaining an associate in arts degree in Psychology while pursuing my passions outside the classroom. My main roles as a student leader and community organizer were in Student Government as well as a nonprofit organization, Exchange for Change, that works to educate incarcerated individuals in South Florida. I worked alongside the Everglades and Homestead Correctional Institution through awareness events and drives around my county. In volunteering my time to work with incarcerated individuals, I found myself craving work in rehabilitative efforts within prisons. In finding my calling for reform, I am now a recipient of the Obama-Chesky Voyager Scholarship for Public Service where I can delve deeper into the different areas of service with guidance and mentors. Transferring to Stanford University has provided me with the resources and opportunities to grow in different areas, expanding on ideas I can now have come to life. I am now pursuing an honors degree in Sociology by completing a research thesis on the socializing process within corrections. I am excited to work with fellow prospective transfers and am extremely excited to meet you all!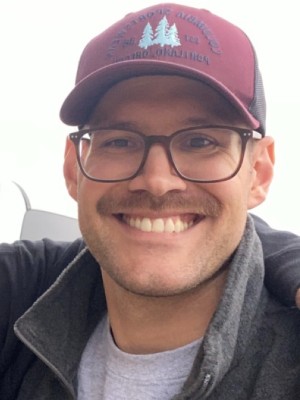 My name is Dantz Farrow, and I am a sophomore at Stanford University. I am a non-traditional student, a veteran of the U.S. Navy, and hail from a small town in southwestern Oklahoma. My military service expanded my horizons far beyond rural America, fostering a deep interest in understanding the social and political dynamics of both rural and urban communities and their role in political polarization. Upon my departure from the military, I enrolled at San Diego Mesa College, where I studied political science. There, I completed an associate's degree as well as certificates of achievement in the California Law Pathways program and the San Diego Mesa Honors Program. In addition, I served as Vice President of the Mesa Law Club. My experiences at CC solidified my interest in the social sciences, and, as I began planning for transfer, Stanford's program offerings greatly intrigued me. At Stanford, I am studying International Relations and planning to pursue the interdisciplinary honors program at the Center on Democracy, Development and the Rule of Law. I am also exploring the pre-law track as I weigh the prospect of later attending law school. I am grateful for the opportunity to study at Stanford and take pride in being part of our wonderful transfer community. Working with CC students is a dream come true for me, and I am eager to hear your perspectives. Looking forward to connecting!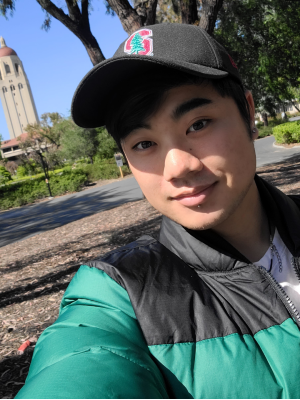 My name is Garion Nicdao, a first-generation college student who obtained his AA in Anthropology at Las Positas College (LPC) and is now pursuing his BA in Archaeology after transferring to Stanford University. After passing the California High School Proficiency Exam at 16 and leaving high school at 18, I took a gap year before entering LPC as a business major. However, life is full of twists and turns, so it took an entire school year of business courses before I realized that my passion lay in anthropology – altogether, I spent three years at my community college. During this time, I was involved in four archaeological field schools through Foothill College and spent three semesters as a research intern with LPC's Drone Technology Program and with the Tri-Valley Air Quality Community Alliance (TVAQCA). Through LPC Drone Tech and the TVAQCA, I've primarily managed research projects concerning geospatial data, such as a study of the meteorological phenomena that affect my community or the applications of LIDAR and electromagnetic spectrum data in precision agriculture. Through archaeology, I hope to mend the ties between descendants and ancestors that have been deliberately severed by imperialist interests. Work with Foothill College has brought me to the Big Island of Hawai'i each summer where I put my labor and expertise towards the revitalization of traditional land management practices. I'm looking forward to hearing about your experiences and aspirations, and how you plan to tackle the modern challenges that we all face!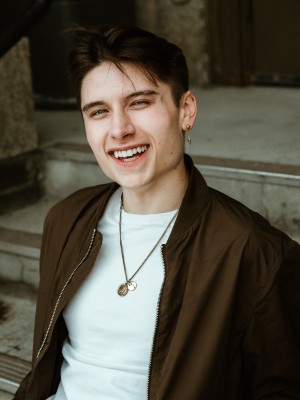 My name is Gabriel Clark, and I am a first-generation-low-income student from Idaho Falls, Idaho, a small town in the eastern region of the state. I recently attended the College of Eastern Idaho, a small, newly formed community college, where I received my associate of arts. There, I found a love for learning and application. I am a strong proponent of inclusion and fighting for equitable resources. Specifically, I advocate for queer-positive legislation, racial equality, food stability, and intensive prison reforms. In Idaho, I worked with multiple nonprofit organizations, including Breaking Boundaries, committed to providing community and resources to those diagnosed with HIV/AIDS; Happyville Farm, a farm dedicated to growing fresh produce for those food insecure; and Habitat for Humanity. I also served in multiple leadership positions, including in my college's student government and my region in the Phi Theta Kappa Honor Society. In continuance of these efforts of accessibility and equality, I am currently pre-law, pursuing a bachelor of arts in Political Science and a minor in Human rights from Stanford University on scholarship from the Jack Kent Cooke Foundation. I hope to take the information garnered here, as well as law school, to fight back against current injustices within our government and criminal justice systems. I am more than excited to meet all of you and share with you my transfer journey!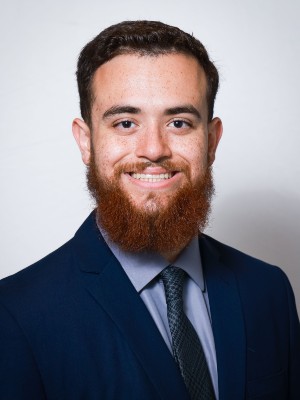 My name is Jairo Reynoso and I'm a Hispanic, first-generation transfer student at Stanford University. I'm currently on the pre-med track but intend to major in mechanical engineering. I attended Victor Valley College (VVC) for three years and graduated with associate's degrees Math and Science, Liberal Arts: Mathematics and Science Emphasis, and an associate's degree for transfer in Mathematics. VVC allowed me to explore my interests in the intersection between engineering and medicine and while at Victor Valley, I was involved in leadership in my school's student government and founded our first pre-health club since the start of the pandemic. Amongst some of my involvements, I had the pleasure of being a part of the 2022 UCLA SHPEP cohort which inspired me to help found the Healthy High Desert Initiative, a free clinic offering basic healthcare resources to the medically underserved individuals in the High Desert community. I've also had the opportunity to partake in research experiences with NASA, Caltech, and USC Viterbi which have further motivated me to pursue a career as a physician-scientist. Transferring to Stanford has presented me with a wealth of opportunities to achieve my dreams, not just academically, but personally as well. In my free time I love playing with my dogs, going on hikes and watching soccer. I'm excited to share my journey with fellow community college students and I can't wait to meet you all!
View for Free:
Topic: Stanford Awaits YOU: Undergraduate Transfer Student Panel
When: Saturday, Nov 18, 10:00 AM Pacific Time (US and Canada)
YouTube link:
Coming soon…