Vanessa Nava, MS II
LMSA Co-Chair
Stanford School of Medicine

Hector Gonzalez, MS II
LMSA Co-Chair
Stanford School of Medicine

Margarita M. Ramirez Silva, MS III
Stanford School of Medicine

Mark Douglass, MS IV
Stanford School of Medicine

Saturday, November 11, 2023,
10:00am-11:30am PST
Click on the YouTube link below to view this webinar. Once you have viewed the presentation, you can log back in and take the Quiz for this event. A score of 70% or above will earn you a Certificate for 2 hours of Medical Mentorship.
Workshop Description:
Dive into the esteemed world of Stanford Medicine through "Stanford Med: Real Stories from Med Student Pioneers." Crafted specifically for community college students, this workshop offers an unparalleled glimpse into the lives and journeys of medical students at one of the world's premier institutions. Hear firsthand accounts of their transition from undergraduate studies to the rigorous demands of Stanford Medicine. Discover the challenges they overcame, the passion that drives them, and the vision they harbor for the future of healthcare. This is more than just a panel; it's an opportunity to engage directly with those who've walked the path you're considering and gain insights to illuminate your own journey. If you've ever dreamed of wearing a Stanford Med coat or are curious about the next steps in your premed journey, this workshop is your guiding star. Join us and chart your course to medical excellence.
About the Speakers: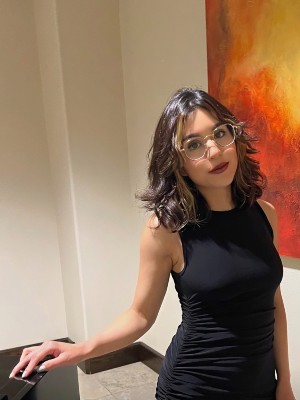 Vanessa Nava, MS II
Vanessa Nava is Mexican-American, born and raised in Sonoma County! Vanessa is the oldest of three siblings and the first in her family to attend college. Growing up, her parents instilled in her the importance of education to be able to achieve the career of her dreams and a better life. Wanting to stay close to family and save money, Vanessa attended Santa Rosa Junior College where she gained greater confidence in pursuing a career in medicine. She transferred with a full-ride scholarship to UC Berkeley earning a B.S in Nutrition & Toxicology- Physiology and Metabolism in 2019. After graduating, Vanessa spent 2.5 years performing public health research related to skin cancer prevention/management and diversity in medicine, while also being involved in her community as a Sonoma County Mental Health Board District Representative. Vanessa is humbled to be starting at Stanford School of Medicine in Fall 2022 and excited to pursue her passions in mentorship, health policy, and community health. She also enjoys reading non-fiction, and trying new recipes, and is currently looking into learning how to DJ!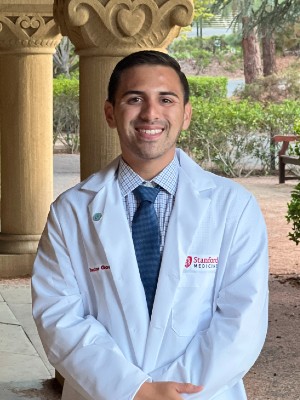 Hector Gonzalez, MS II
Hector Gonzalez, now a second-year medical student at Stanford School of Medicine, began his life's journey in the San Joaquin Valley of California. Growing up in a single-parent household in the underserved community of McFarland, CA, Hector was the eldest sibling of three, often taking on roles beyond his years to support his family. His early days saw him laboring under the sun as a grape farm worker, a testament to his indomitable spirit and work ethic. Hector's drive led him to the University of Southern California for his undergraduate education where he obtained his Bachelor of Science in Health Promotion and Disease Prevention Studies, '17. Before diving into medical school, he took four enrichment years to further refine his passion and skills. During this period, Hector made significant contributions at the Wonderful Center for Health Innovation in Delano, managing personalized healthcare for over 100 diabetes patients. A defining moment in his journey was the loss of his grandmother to a preventable ailment, reinforcing his commitment to bridging healthcare disparities. As he continues his medical education, Hector's diverse experiences shape his vision for a more equitable healthcare system.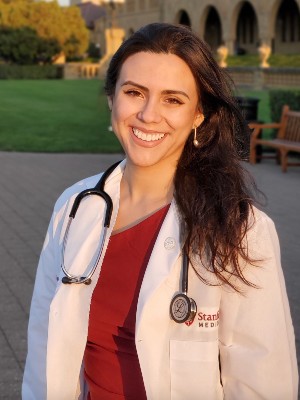 Margarita M. Ramirez Silva, MS III
Margarita is a second-year MD student born in Colombia and raised in Miami, FL. While formerly undocumented and homeless, she personally experienced the downstream effects of a broken healthcare system, motivating her to pursue an MPH at Northwestern and to work on diversity initiatives at Stanford. Nowadays, Margarita is interested in reproductive psychiatry and aspires to address the health inequities which most deeply affect Latinos in the United States.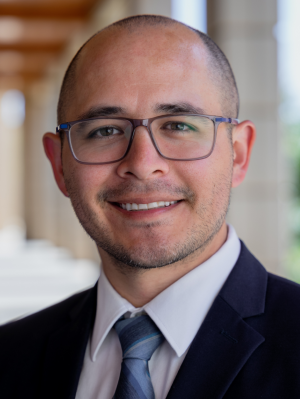 Mark Allen Douglass, MS IV
Mark Douglass was born and raised in Northern California. Mark proudly states he did not graduate high school but did go back to school some years later and obtain his GED. From there he attended community college at the Santa Rosa Junior College; subsequently transferred to UCLA, and received a B.S. in Microbiology, Immunology, & Molecular Genetics with a minor in Biomedical Research. Currently Mark is in his last year of medical school, with plans to pursue a career in anesthesiology. Outside of medicine Mark loves playing outside with his daughter, taking trips with the family, as well as playing video games in his free time.
View for Free:
Topic: Stanford Med: Real Stories from Med Student Pioneers
When: Saturday, Nov 11, 10:00 AM Pacific Time (US and Canada)
YouTube link: