Pre-Podiatric Medicine Symposium
Dr. Ebonie Vincent, DPM
Dr. Ami Sheth, DPM
Dr. David Tran, DPM
Dr. Tim Dutra, DPM
Dr Alexander Lister, DPM
Dr. Varsha Ivanova, DPM
Jennifer Bassette
Saturday, April 29, 2023
10:00am-4:00pm
10:00 am-10:45 am Welcome and Keynote – Dr. Ebonie Vincent
11:00 am-12:45 pm Admission, Application, Financial Aid Dr. Tran & Jennifer Bessette
1:00-2:00 Student panel – Raissa, Kossi, Belinda, Jessica
2:00-3:00 Panel of DPMs – Dr. Dutra, Dr. Ivanova, Dr. Lister
3:00-3:45 Closing – Dr. Ami Sheth
3:45-4:00 Any Remaining Questions
Click on the YouTube link below to view this webinar. Once you have viewed the presentation, you can log back in and take the Quiz for this event. A score of 70% or above will earn you a Certificate for 2 hours of Medical Mentorship.
Symposium Description:
The Pre-Podiatric Medicine Symposium is a must-attend event for anyone interested in pursuing a career in medicine and is unaware of Podiatric Medicine. This one-day symposium is designed to provide participants with a comprehensive overview of the field of podiatry, from the types of
Led by a team of experienced podiatrists, the symposium will feature a range of interactive lectures, practice guideline, admissions, and networking opportunities. You will learn about the reward career and benefits of the field.
In addition to the practical skills you will gain, you will also have the chance to hear from current podiatry students and practitioners about their experiences in the field. Whether you're just starting out on your educational journey or are looking to enhance your skills and knowledge, the Pre-Podiatric Medicine Symposium is the perfect opportunity to explore all that podiatry has to offer.
Don't miss this chance to connect with peers and experts in the field, learn about cutting-edge and rewarding career in Podiatry, and take your first step towards a fulfilling career in podiatric medicine. Register today!
About the Speakers: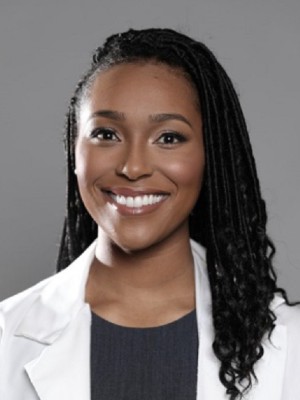 Dr. Vincent is a native of Temecula, California. You may recognize her as the star of "My Feet Are Killing Me" on TLC. She has a genuine passion for preventative health care and mentorship.
Dr. Vincent completed her undergraduate education at Hampton University in Virginia, a Master of Biomedical Science at Philadelphia College of Osteopathic Medicine in Philadelphia, PA, and completed her Doctor of Podiatric medicine degree at Des Moines University in Des Moines, Iowa. She went on to complete a 3-year residency program at Inspira Health network in Vineland, New Jersey.
Dr. Vincent also trained under top orthopedic and podiatric physicians in advanced treatments for children and adults with upper and lower limb length discrepancies, limb deformities, non-unions, bone defects, bone infections, joint contractures, foot deformities and shot stature at The Rubin Institute for Advanced Orthopedics/ International Center for Limb Lengthening in Baltimore Maryland. She specializes in minimally invasive surgical techniques, corrective and reconstructive foot and ankle surgery, diabetic limb salvage, pediatric foot condition and sports medicine.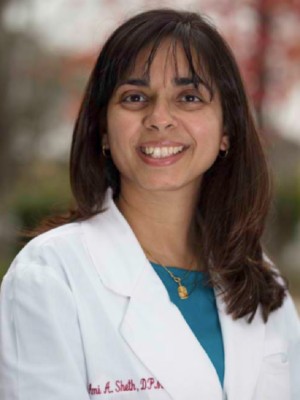 Born in Brooklyn, NY, Dr. Ami Sheth has been living in the Bay Area since 1991. After finishing high school in Palo Alto, she attended the University of California at Berkeley. Later, she received her doctorate with honors from the California College of Podiatric Medicine in San Francisco.
Dr. Sheth spent a year in Washington State where she trained at the Madigan Army Medical Center before returning to California to complete her 3 year Podiatric Surgical Residency at Kaiser Foundation Hospital in Vallejo. Her training included childhood ailments, trauma, sports medicine, and surgery. She is most interested in treating children with foot disorders. She has been in practice since 2005 and is a Diplomate for the American Board of Podiatric Surgery. She is also a Fellow with the American College of Foot and Ankle Surgeons. Believing in all aspects of taking care of people, she has been a strong legislative advocate for patient and health care access issues for many years speaking with both our state and federal representatives. Mentoring and "paying it forward" has been something Dr. Sheth values. She is a UC Berkeley alumna and is active with the California Alumni Association where she is a resource for undergraduate students from UC Berkeley. Dr. Sheth is also part of a Podiatric Medicine mentoring network, offering her time and expertise to students interested in exploring the field.
Her outside interests include volunteering at her son's elementary school, making it to Orange Theory Fitness classes, and exploring new hiking trails. She is a Pintrest addict and is busy attempting multiple projects.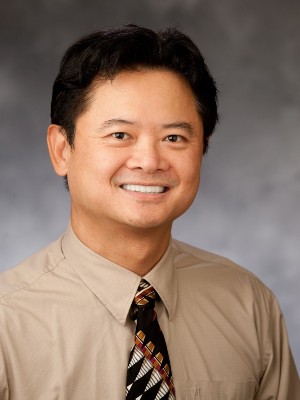 Dr. David Tran is both an educator and a private practitioner. He is an Assistant Professor in the department of Podiatric Medicine at the California School of Podiatric Medicine (CSPM) at Samuel Merritt University in addition to being the Associate Dean of Admission for CSPM in the Enrollment and Student Services Division. He received both his Doctor of Podiatric Medicine (DPM) degree as well as his Masters in Medical Education at the California College of Podiatric Medicine. He received his BS (Summa Cum Laude) and duel BA (Summa Cum Laude) from San Francisco State University. He teaches clinical Podiatric Medicine in the SF Bay Area as well as at homeless/outreach programs in San Francisco. He has published works in his discipline. He is a past president of the San Francisco/San Mateo Podiatric Medical Society and frequently presents to student medical groups at undergraduate institutions.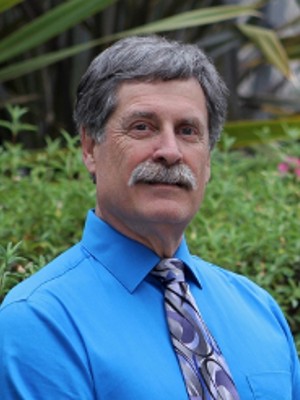 Dr. Tim Dutra is an Assistant Professor in Biomechanics & Sports Medicine at the California School of Podiatric Medicine at Samuel Merritt University in Oakland. He graduated from the California College of Podiatric Medicine and completed his residency and a fellowship program in podiatric sports medicine in Long Beach, CA. He serves as Podiatric Team Physician for University of California, Berkeley. Dr. Dutra is a Distinguished Practitioner of the National Academies of Practice/ Podiatric Medicine Academy. In 2016, Dr. Dutra received the Humanitarian of the Year Award from the California Podiatric Medical Association for his many years of service as Clinical Director for Healthy Athletes Fit Feet Program for Special Olympics. He is immediate past vice chair of the Joint Commission on Sports Medicine & Science. He is a fellow of the American College of Sports Medicine, American Academy of Podiatric Sports Medicine, American College of Podiatric Medicine, American Professional Wound Care Association, and National Academies of Practice/ Podiatric Medicine Academy. He is board certified in: podiatric sports medicine, podiatric medicine, pain management, wound care, and disability analysis. He has extensive coaching experience in youth soccer, basketball, baseball, and high school boys and girls tennis teams. He was an athletic trainer for De La Salle High School in Concord, University of California at Davis, and California State University, East Bay.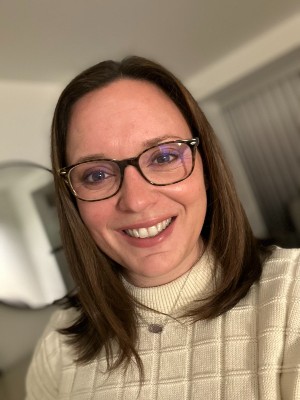 I earned my Master of Educational Leadership with a focus in Higher Education from Northern Arizona University in 2016. I have been working in health professions admissions and recruitment since 2013 and in higher education since 2009. I have advised applicants for many specialties but connected with advising and recruiting for Podiatric Medicine. Before joining the America Association of Colleges of Podiatric Medicine (AACPM) I worked as the Assistant Director of Admissions for Vanderbilt University School of Medicine and as Senior Admissions Advisor at Midwestern University and the Arizona College of Podiatric Medicine. I joined AACPM in October 2022 as the Career Promotion Coordinator.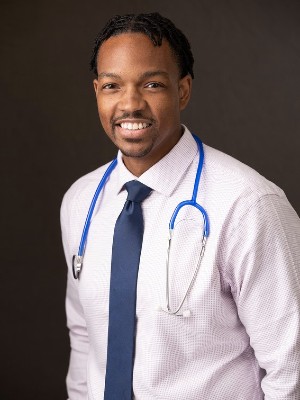 Alexander Lister always knew he wanted to be a physician. At an early age, he attended medical appointments with his grandmother, who was diagnosed with type 2 diabetes. Those experiences sparked his interest in the field of medicine. Native to Sacramento, Dr. Lister attended Center High School and American River College. He received his bachelor's degree from the University of California, Los Angeles (UCLA). It was there, at UCLA, where he discovered podiatry. In realizing he could provide a vital service to the diabetic community, his interest in medicine transformed into a passion for Podiatry. After obtaining his medical degree at the Western University School of Podiatric Medicine, Dr. Lister trained at the VA Palo Alto Healthcare System. His experiences involved diabetic limb salvage, sports medicine, and trauma at Stanford University and Kaiser Permanente. Dr. Lister is currently a member of the American College of Foot and Ankle Surgeons, American Podiatric Medical Association, and the California Podiatric Medical Association. Outside of the office, he enjoys spending time with his wife and daughter, watching basketball, traveling, and trying new foods.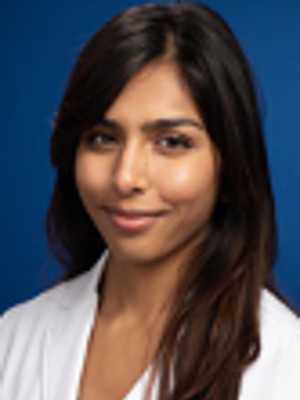 My family and I moved to California during high school from Ottawa, Canada, in the hopes of aspiring towards the American dream. After high school, I started my college years at a local community college, De Anza College, and transferred to UC Davis. I graduated in 2014 as a Biochemistry & Molecular Biology major (with a Music minor). I was never introduced to podiatry during my undergraduate years, but had the opportunity to shadow my father's podiatrist. After a brief period of shadowing, I was fortunate enough to work at her practice as a scribe and later become an office manager. I enjoyed the hands-on clinic and excellent lifestyle balance in podiatry. I enrolled at Samuel Merritt University School of Podiatric Medicine and became heavily involved in extra-curricular activities including leadership roles and research. I am honoured to be a chief resident at Kaiser Santa Clara and will be graduating this year.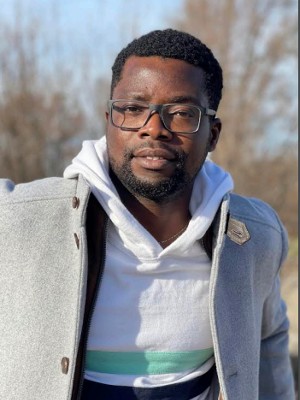 Kossi Senagbe grew up in Lomé, Togo (West Africa) and moved to Dallas in 2009, where he received his International Baccalaureate Diploma from Trinity High School in 2012. Senagbe then attended Centenary College of Louisiana and received his Bachelor's degree in Biochemistry in 2016. Following his graduation, Senagbe worked as a research assistant at UT Southwestern Medical Center for two years where he collaborated with the malaria research team investigating novel pharmacologic agents to treat the malaria parasite. In 2019, he co-founded the Anti-Plasmo Network non-profit with the aim to give guidance to pregnant women and provide antimalarials to children's suffering form malaria in Togo. In December 2022, he received his Master's in Biology from Washington University in St. Louis and afterwards, enrolled in the Doctor of Podiatric Medicine program at California School of Podiatric Medicine where he is currently studying.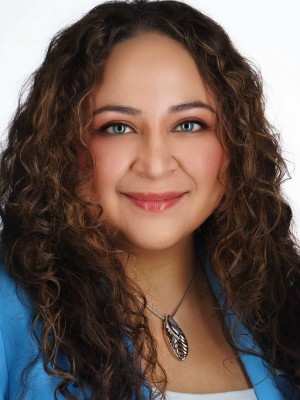 Raissa Chiri Zarzosa is a first-generation 3rd-year podiatric medical student at the California School of Podiatric Medicine. She immigrated to the U.S. eleven years ago with the dream to pursue higher education. Facing multiple economic challenges and language barriers, she attended 2 community colleges: Las Positas College and Contra Costa College. She then transferred to San Jose State where she finished her major in Global Studies with a concentration in Human Rights. She is passionate about serving minorities and she wishes to someday be able to use her skills in medical missions in South America, especially in her country of origin: Peru.
Raissa aspires to finish her 4th year in 2024 and go to residency focusing on diabetic limb salvage and lower extremity pediatrics. She is very enthusiastic about the field of podiatry. Currently, she represents her class as a state delegate for the American Podiatric Medical Student Association. In her free time, she enjoys cooking Peruvian food, traveling to the beach, snuggling her 3 cats, and spending time with her fiancé and one-month-old daughter.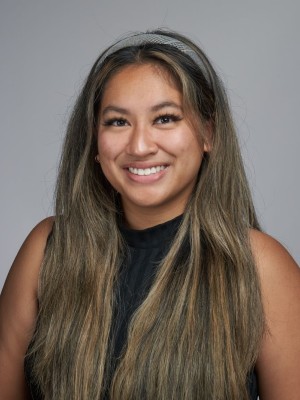 Jessica Mangaliag is currently a second-year podiatry student attending Western University of Health Sciences. She graduated from the University of Washington with a Bachelor of Science in Biology in 2018. Prior to attending Western University, Jessica worked as a CNA in long-term care and also as a medical scribe in pulmonology and infectious disease. She is currently conducting research on the conservative treatment of plantar plate tears. Outside of academics, Jessica enjoys exploring the food and boba scene in LA.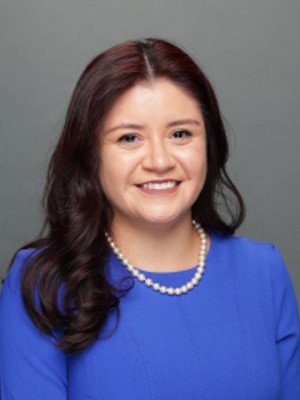 I am first generation be born in the U.S. as well the first in my family to go to college. I did not have a mentor to guide me what classes to take, or to introduce me to the different health careers available. Therefore, I had to search on my own for what opportunities were available to me. I started off working full-time in retail as well as being a full-time student in undergraduate. Once I completed my BS in molecular biology, I worked for Lab Corp. in the Research and Development department where I contributed to the development of enhancing the testing procedure for Hepatitis C using PCR. I went back to school to obtain my Master of Science in Medical Sciences where I contributed to breast cancer research and published my work in the journal of Cancer Genomics and Proteomics. Once I finished my research I became an adjunct faculty member at San Bernardino Valley Community College, where I taught the pre-health professional majors. I always wanted to become a physician and through my non-linear path I found the field of podiatry and that is how became a second-year podiatry student at Western University of Health Sciences College of Podiatric Medicine.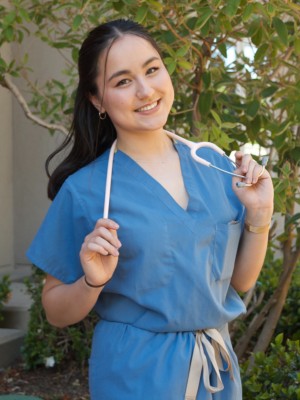 Born in London, Miko Fogarty moved to the U.S. with her family when she was 2 years old. At the age of 12, she was one of six ballet dancers featured in the award-winning documentary "First Position: A Ballet Documentary". After training at the Indiana Ballet Conservatory in the U.S. and Jinushi Kaoru Ecole du Ballet in Japan, Miko joined the Birmingham Royal Ballet as the youngest member in 2015 and toured around the United Kingdom dancing in performances such as Swan Lake, Romeo and Juliet, Midsummer's Night Dream, and the Nutcracker.
View for Free:
Topic: How to Become A Foot and Ankle Surgeon: the Podiatrist Pathway
When: Saturday, April 29, 10:00 AM Pacific Time (US and Canada)
YouTube links: