David Gomez, USC
More students to be announced
Saturday October 22, 2022
11am-1pm PST
Click on the YouTube link below to view this webinar. Once you have viewed the presentation, you can log back in and take the Quiz for this event. A score of 70% or above will earn you a Certificate for 2 hours of Medical Mentorship.
Workshop Description:
Do you want to meet Medical Students at top medical schools in California? Do you know Community College students are some of the leading medical school candidates? Do you know that many former Community College students are current leaders in their medical schools? Do you know any medical students in the same place you were today a few years ago? Do you want to see the process they took from Community College to Medical School?
Meet former Community College and current Medical Students at UCSF, Stanford, UC Davis, and USC Schools of Medicine. Come and find out about their journeys and what steps they took in their journeys.
About the Speakers: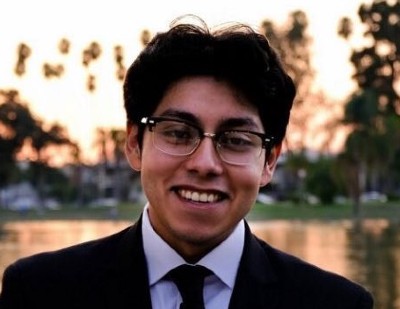 David Gomez is a Mexican-American, born and raised in East Los Angeles. The son of immigrant parents, David is the first in his family to pursue a college education. He began at East Los Angeles community college where he earned acceptance for transfer to all UC schools. Ultimately, he decided to transfer to USC with a full scholarship where he earned his BS in Neuroscience. During his undergraduate education, David was involved with shadowing opportunities in Keck Hospital of USC's Neurosurgical department and upon transfer was intimately involved in helping the underserved as a 24/7 on-site resident manager with Trojan Shelter, a non-profit dedicated to providing housing for college students experiencing homelessness. David did not take a gap year after undergrad and was accepted to multiple medical schools but decided to stay at USC on a partial scholarship because of his interest in the patient population and the neurosciences. David is now a second-year medical student who is involved in neurosurgery research, serves as Co-President for the Class of 2025, and aids in mentoring students in his free time. For fun, he enjoys playing music, exercising, and watching films.
View for Free:
Topic: Former Community College Students who are Current Medical Students at UCSF, Stanford, UC Davis and USC
When: October 22, 2022, 11:00 AM Pacific Time (US and Canada)
YouTube link: