Gene Block, Ph.D., Chancellor
UCLA
Former Community College Student

Gary Clark, Vice Provost (Interim), Enrollment Management
Executive Director of Undergraduate Admission
UCLA

Alfred Herrera
Assistant Dean for Academic Partnerships and Director, Center for Community College
Partnerships
UCLA
Friday November 4, 2022
3pm-5pm PST
Click on the YouTube link below to view this webinar. Once you have viewed the presentation, you can log back in and take the Quiz for this event. A score of 70% or above will earn you a Certificate for 2 hours of Medical Mentorship.
Workshop description:
Are you interested in transferring to UCLA? Do you have questions? Are you worried about the process? Are you confused about the process? Are you worried about how to pay for a UCLA education? Do you want to know more about PreMed and STEM Opportunities?
Then you should come and meet with former Community College student and current UCLA Chancellor Dr. Gene Block, who will provide insight about UCLA, programs for Community College students, and all the opportunities available to YOU.
In addition, we will have the Executive Dean of Undergraduate Admission and Vice Provost Mr. Gary Clark, who oversees Undergraduate Admissions and Financial Aid at UCLA.
Come to meet them, hear from them, and ask them any questions you have (but don't know who to ask) about UCLA.
This is a once-in-a-lifetime opportunity to learn and ask questions and not just rely on myths and blogs to get your questions answered.
About the Speakers:

Chancellor Gene Block
A champion of high-quality, accessible public higher education, Gene Block has served as chancellor of UCLA — overseeing the university's three-part mission of education, research and service — since 2007. His institutional priorities include academic excellence, civic engagement, diversity and financial security.
Under Chancellor Block's leadership, UCLA has greatly enhanced its position as a national leader in enrolling undergraduates who come from low-income backgrounds, have been traditionally underrepresented in higher education or are among the first in their families to go to college.
During his tenure, UCLA has also greatly grown its profile and stature. Regularly the most applied-to university in the nation, UCLA has advanced in rankings in nearly every discipline and has significantly deepened international partnerships and engagement with its 500,000 alumni worldwide as well as with other academic and civic institutions. Now with more than $1.6 billion in annual research grants, UCLA's research and entrepreneurship ecosystem has thrived under Chancellor Block, and UCLA has been recognized as one of the top universities for startups. In 2019, UCLA completed one of the largest fundraising campaigns ever undertaken by a public university, raising $5.49 billion.
An expert in neuroscience, Chancellor Block's current research focuses on the effects of aging in the nervous system and how it impacts biological timing in mammals, including humans. He holds faculty appointments in psychiatry and biobehavioral sciences at the David Geffen School of Medicine at UCLA and in integrative biology and physiology in the UCLA College of Letters and Science.
Chancellor Block started his education at Foothill College and transferred and earned his bachelor's degree in psychology from Stanford University and master's and Ph.D. in psychology from the University of Oregon. Before becoming chancellor of UCLA, Block served as vice president and provost of the University of Virginia, where he was also the Alumni Council Thomas Jefferson Professor of Biology. During his 29 years there, he served as vice president for research and public service and as founding director of the National Science Foundation Science and Technology Center in Biological Timing.
Chancellor Block has served on the executive boards of several leading organizations, including the Association of American Universities, the National Collegiate Athletic Association, and the Association of Public and Land-grant Universities. He is currently chair of the Association of Pacific Rim Universities. He is the recipient of numerous professional awards and is a member of the American Academy of Arts and Sciences and a fellow of the American Association for the Advancement of Science.
Vice Provost Gary Clark
Gary has served in the college admission profession for 24 years and currently serves as the Interim Vice Provost of Enrollment Management and Executive Director of Undergraduate Admission at UCLA. The Enrollment Management division includes the Office of Undergraduate Admission, Financial Aid and Scholarships, Strategic Partnerships & Community Engagement, Early Academic Outreach Program, and BruinCorps. As a division, Enrollment Management is dedicated to providing prospective students with the highest quality experience at every point of contact in UCLA's recruitment, admission, Financial Aid, and enrollment process.
Prior to joining UCLA in 2012, he served in admission roles at the University of Southern California, Pitzer College, The College of William & Mary and Christopher Newport University. He earned his bachelor's degree from Christopher Newport University (VA) and a master's degree in education from Claremont Graduate University (CA).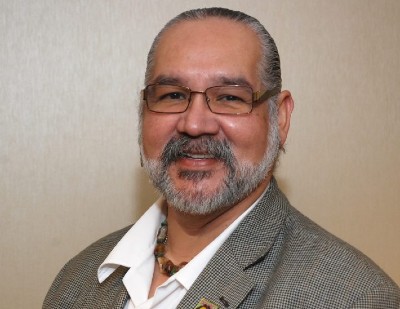 Assistant Dean Alfred Herrera
As Assistant Dean for Academic Partnerships and the Director of the UCLA Center for
Community College Partnerships (CCCP), Alfred Herrera has devoted over 40 years at
UCLA focused on helping transfer students achieve their educational goals. His work
focuses on developing academic enrichment programs focused on preparing
underserved students to become competitively eligible for a research university. Alfred
is internationally renowned for his strong advocacy on behalf of transfer and
undocumented students in higher education and has conducted training and
information sessions about supporting undocumented students across the country and
improving access and success of transfer students. He is also responsible for developing
and implementing innovative Summer Academic Residential programs to motivate,
empower and guide students through the transfer pathway. Alfred and his CCCP team
were selected (October 2019) by Excelencia in Education as the model program across
the nation in serving Latino students to advance in higher education!
Alfred was appointed to serve on the inaugural UC Chicano/Latino Advisory Board to
President Napolitano and was elected co-chair of this committee. He serves as a
member of the UC Hispanic Serving Institution Advisory Board and was appointed by
UCLA Chancellor Block to co-chair UCLA'S efforts to developing a strong support
structure as UCLA prepare to become an HSI in the near future. He serves on the
Advisory Board of the National Institute for the Study of Transfer Students (NISTS), and
is a faculty member of the Council for Opportunity in Education (COE).
Alfred has co-authored several articles including "Strategies to Support Undocumented
Students", and the seminal piece "Critical Race Theory and the Transfer Function:
Introducing a Transfer Receptive Culture" which was published in the Community
College Journal of Research and Practice. He has also co-authored a book titled "Power
to the Transfer: Critical Race Theory and a Transfer Receptive Culture published in
February 2020.
Alfred has received numerous awards and recognitions for his illustrious contributions in
higher education, including his recent selection for the Inaugural Unsung Hero Award
from the Campaign for College Opportunity. He received the Inclusion, Access and
Success National Award from the National Association of College Admissions Counselors
(NACAC);
Mr. Herrera earned his Masters of Public Administration at California State University,
Dominguez Hills and his B.A. in Behavioral Science at California State Polytechnic
University, Pomona.
View for Free:
Topic: From Community College to UCLA with UCLA Chancellor and Dean of Admissions
When: Nov 4, 2022, 3:00 PM Pacific Time (US and Canada)
YouTube link: