Erin Kim, MS IV
Medical Student
Boston University Chobanian &
Avedisian School of Medicine
Preethi Periyakoil, MSIV
MD/PhD Student
Tri-Institute MD/PhD Program
Weill Cornell Medical College
Sungjae Park, RN, MS II
Medical Student
The Icahn School of Medicine at Mount Sinai
George Son Corpuz, MS IV
Medical Student
Weill Cornell Medical College
Friday, May 5, 2023
5pm-6:30pm PST
Click on the YouTube link below to view this webinar. Once you have viewed the presentation, you can log back in and take the Quiz for this event. A score of 70% or above will earn you a Certificate for 2 hours of Medical Mentorship.
Workshop Description:
Join us for an exclusive and insightful Northeast Medical Student Panel, featuring some of the brightest minds from the Boston University Chobanian & Avedisian School of Medicine, the Tri-Institute MD/PhD Program at Weill Cornell Medical College, and The Icahn School of Medicine at Mount Sinai.
This is an exceptional opportunity to learn from medical students who have excelled academically and personally as they share their experiences, challenges, and unique perspectives on what it takes to succeed in medical school. Our panelists will offer valuable insights into the rigors of medical education, research opportunities, and the balance required to excel both in and outside the classroom.
As a pre-med student, you should attend this informative and engaging panel discussion and bring questions to ask. So mark your calendars and prepare to be inspired by future medicine leaders.
About the Speakers: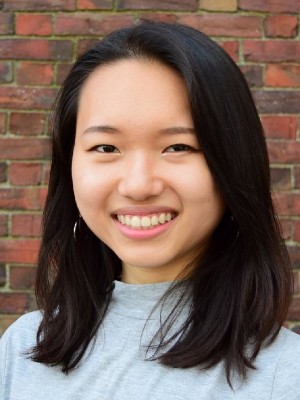 Erin Kim, MS IV
Erin is a rising fourth year at the Boston University School of Medicine in Boston. She is the Co-President of the Korean American Medical Student Association (KAMSA) National Board. She completed her undergraduate studies at Harvard College, where she studied molecular & cellular biology and computer science. During her time in college, she was inspired by her experiences working with the American Red Cross and a local homeless shelter to enter the field of medicine. She is currently finishing a research year, focusing on barriers to surgical care accessibility.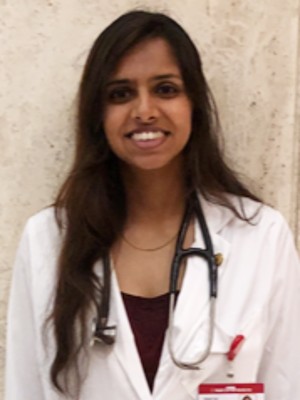 Preethi Periyakoil
Preethi is a fourth year MDPhD student in the Tri-Institutional MDPhD program at Weill Cornell. She completed her undergraduate studies in computer science at the California Institute of Technology (Caltech) and spent one year working as a software engineer at Salesforce in San Francisco before coming to Cornell. She is currently pursuing her PhD in computational biology, where she uses machine learning to analyze large biomedical datasets, in Christina Leslie's lab at the Memorial Sloan-Kettering Cancer Center.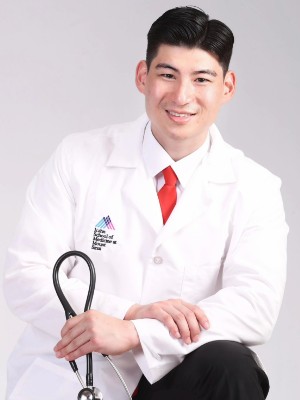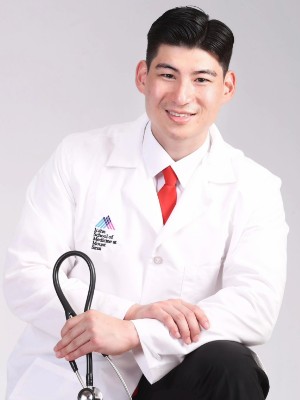 Sungjae Park
Sunjae is a medical student at Icahn School of Medicine at Mount Sinai. After receiving a nursing degree from Utah State University, he joined the Army in 2013 and served as a 68X (Behavioral Health Specialist) in Tripler Army Medical Center in Hawaii. He cared for service members with emotional and behavioral struggles such as PTSD, depression, TBI, and drug addiction in the inpatient psych ward. While taking care of his patients, he started to feel that he wanted to do more than what a behavioral specialist could do for his patients. He decided to become a physician and care for military/veteran and marginalized communities for the rest of his life. In 2017, he was honorably discharged as a Sergeant (E5) and moved to New York City to go to Hunter College for a Human Biology degree. In 2020, he graduated from Hunter College with High Honors. During the medical school application cycle, Sungjae was invited by 21 medical schools for interviews and received acceptance offers from 10 medical schools. The focus of his medical school application and interviews were how his military/non-traditional experiences positively influenced his leadership/communication skills and character. During the application process, he learned a lot about how to make himself stand out as a non-traditional applicant.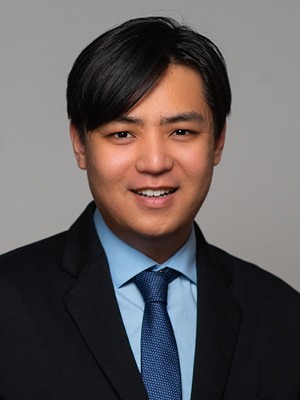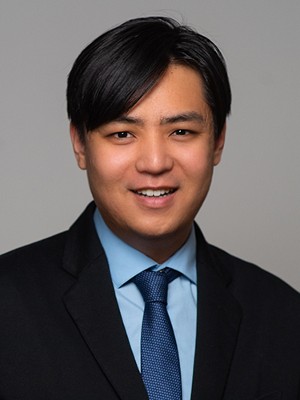 George Son Corpuz, MS IV
George Son Corpuz is a rising fourth-year medical student at Weill Cornell Medicine. He attended the University of Southern California (USC) where he earned a BA in Spanish and BS in Human Evolutionary Biology. During his gap year, he worked with political activism organizations to mobilize support for a diverse array of candidates. His involvement in politics extended to a fellowship in Congress during the onset of the COVID pandemic in 2020.
His research and academic interests include health policy and language concordance. Examples of his work include investigating the effects of large-scale national policies and how they might affect access to healthcare services. Additionally, he led a team to author a chapter entitled Current Gaps and Future Directions in Language Concordance Research and Policy included in the upcoming Handbook of Language in Public Health and Healthcare published by Wiley Blackwell. He hopes to combine his medical career with health policy and working at the frontlines to answer bedside to policy questions that can be used to advocate for lasting changes in the healthcare system that will improve care for all communities (including limited English proficiency) of diverse backgrounds.
View for Free:
Topic: Northeast Medical Student Panel
When: Friday, May 5, 5:00 PM Pacific Time (US and Canada)
YouTube link: