UC Davis Medical Student Panel
Julio Siliezar, MS II
Marlisa Olea-Gallardo
Cristina Martinez
Juan Floriano Muñiz, MS I
Friday, March 17, 2023,
5pm-6:30pm PST
Click on the YouTube link below to view this webinar. Once you have viewed the presentation, you can log back in and take the Quiz for this event. A score of 70% or above will earn you a Certificate for 2 hours of Medical Mentorship.
Workshop Description:
Join us for an informative and engaging workshop featuring the UC Davis Medical Student Panel. This workshop is the perfect opportunity for those who are interested in pursuing a career in medicine, or simply looking for insights and advice from current medical students.
The UC Davis Medical Student Panel will consist of a group of passionate and experienced medical students who will share their personal experiences, challenges, and triumphs throughout their journey. They will discuss topics such as medical school application processes, life as a medical student, balancing academics and personal life, and much more.
This workshop is not only a chance to learn from the experts but also an opportunity to connect and ask questions with other like-minded individuals.
The UC Davis Medical Student Panel is excited to share their knowledge – ask questions and get your questions answered about their experiences and tips for success for you.
Don't miss out on this incredible opportunity to gain valuable insights and make connections with the future leaders in Medicine.
Register today for the UC Davis Medical Student Panel workshop.
About the Speakers: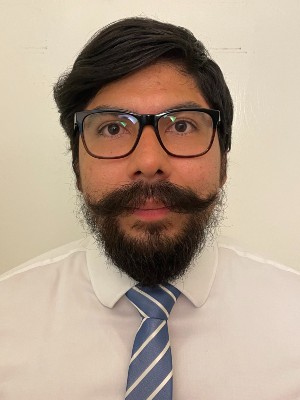 Julio Siliézar M.D. Candidate | Class of 2025
UC Davis School of Medicine
I immigrated to the US when I was 15 years old from El Salvador and lived without documents for a while. I had always dreamed of going into medical school but being an immigrant, not knowing english and having problems with documentation made it extremely difficult to find a path to achieving my goals.
As an undocumented immigrant at the time my only alternative to further my education was going to community college and working two different jobs on the side to pay for my tuition and help my mother and brother financially. I was ineligible for any time of financial aid at the time and the only reason I was able to pursue an education is because of the amazing opportunity community colleges offer to make education both affordable and accessible to all.
After two years at Skyline College in the San Francisco Bay Area I transferred to San Jose State University and graduated at age 23 in 2013 with a finance and accounting degree. Shortly after graduation I started working for the private bank of Bank of America as a fixed income researcher managing investment accounts for the bank's wealthiest clients.
After 5 years working at the bank and finally gaining some financial stability in the US, I decided to pursue my medical school dream again. I enrolled at UC Berkeley's extension program and took all my science classes there. I also quit my bank job and started working for the Newcomers Health Program (NHP) as a medical interpreter/health worker. NHP is the refugee clinic in San Francisco and part of the San Francisco Department of Public Health (SFDPH). This was a way not only to gain valuable clinical experience but, more importantly, an opportunity to work helping other immigrants like myself.
Many of the refugees and asylees I helped during the past 2 years left their countries under extenuating circumstances in search of a safe place that they could call home. NHP is located within San Francisco's general hospital and this provided me an opportunity to work in research projects within the UCSF Family and Community residency program. I was involved in a couple of projects looking at noncommunicable chronic diseases in refugees all over the US and how many similar clinics, like the one I worked in, supported these populations longitudinally.
When COVID hit and as an employee of SFDPH I was reassigned to deal with the COVID emergency response in San Francisco. My main roles at the beginning of the pandemic were to bring testing to the diverse immigrant communities in San Francisco, as well as resources and language concordant education health materials. Later in the pandemic I was moved to vaccination initiatives. At COVID vaccination sites I had an opportunity to work with community based organizations that served our Black neighborhoods in the Bayview and Tenderloin and see what were the barriers they faced in healthcare access during the pandemic.
Now at UC Davis I try to continue my interests in serving our refugee, asylee and other immigrant communities. I am part of the RICE program which is an initiative that looks at the many social barriers that Afghan refugees face when trying to integrate and start their lives again in a new different country.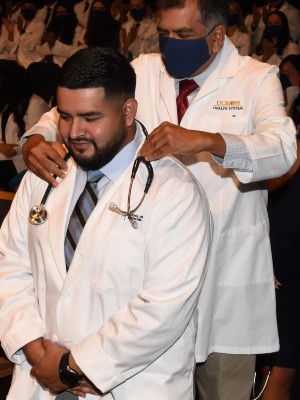 Juan Floriano Muñiz
My name is Juan Floriano Muñiz and I am a first-year medical student at UC Davis, School of Medicine and a graduate of California State University, Sacramento. I am originally from a rural farming community just north of Sacramento, born to Mexican immigrants. Growing up in my community, I observed and personally experienced a variety of health disparities regarding physician retention, shortened clinic hours due to a shortage of staff, language barriers, and much more. I aspired to pursue a career in medicine to help alleviate some of these issues and provide solutions that I feel could improve patient outcomes in rural, agricultural communities similar to where I grew up. I also aspire to support and mentor other students with a similar background regarding my experiences going through this long process of pursuing a career in medicine.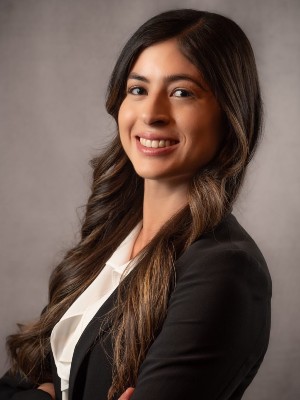 Cristina Martinez is a first-generation Mexican-American who grew up in the small wine-country city of Healdsburg in Northern California. After high school she attended community college in Los Angeles and Sacramento while working full-time. She transferred to UC Davis in 2014, where she majored in pharmaceutical chemistry and found her calling to become a physician while serving the Oak Park community of Sacramento as a pharmacy technician and a volunteer at Shriner's Hospital. After graduating from Davis, she gained hands-on healthcare experience as a medical interpreter, a drug safety associate in the pharmaceutical industry, and a clinical research coordinator at Stanford. During these growth years, she also completed an informal post-bacc at UC Berkeley Extension and volunteered for the mentorship organization, MiMentor. Cristina is currently a rising third-year medical student in the Rural-PRIME track at UC Davis, where she has enjoyed volunteering at the Knight's Landing student-run clinic, researching colon cancer disparities, and mentoring pre-medical community college students.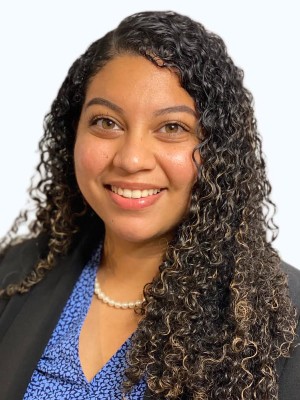 Marlisa K. Olea-Gallardo is a first-year medical student at UC Davis School of Medicine and a part of the TEACH-MS Prime Program. She is the proud daughter of Mexican and Honduran immigrants and calls Oceanside, CA home. In 2019 Marlisa graduated from SDSU where she double majored in Microbiology and Sociology and minored in Religious Studies. After graduation, she completed an informal post-bacc through UCLA Extension and worked as a banker prior to starting medical school in 2022. She is passionate about serving marginalized communities and providing culturally and linguistically appropriate care. This is reflected in her intentional involvement with organizations like: Clínica Tepati, LMSA, Organized Medicine and MiMentor. When Marlisa isn't studying, she fills her cup by spending time with friends and family, enjoying films, and cooking.
View for Free:
Topic: UC Davis Medical Student Panel
When: Friday, March 17, 5:00 PM Pacific Time (US and Canada)
YouTube link: