UCSD Medical Student Panel
Friday, March 10, 2023,
5pm-6:30pm PST
Click on the YouTube link below to view this webinar. Once you have viewed the presentation, you can log back in and take the Quiz for this event. A score of 70% or above will earn you a Certificate for 2 hours of Medical Mentorship.
Workshop Description:
Are you curious about the secrets to success in your premed years for getting accepted into medical school? Want to hear firsthand what it's like to be a medical student at UCSD?
Then join us for the highly anticipated UCSD Medical Student Panel workshop! You'll have the exclusive opportunity to listen in on a panel discussion with current medical students and hear their personal stories, triumphs, and challenges.
They'll spill the tea on the steps they took in premed and what it takes to make it through medical school's rigorous academic and clinical demands and come out on top. This workshop is the ultimate insider's guide to medical school success and an absolute must-attend for anyone seeking a career in medicine.
Trust us; you won't want to miss this! Register now for a sneak peek into the world of medical education.
About the Speakers: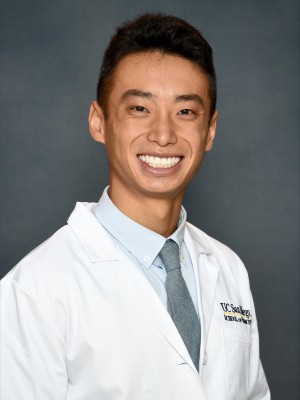 Leo Meller, Class of 2026
Leo Meller is a medical student at UC San Diego School of Medicine. Leo graduated from UC Irvine, where he earned a bachelor of science degree in Human Biology, graduated from the Campuswide Honors Collegium with Magna Cum Laude, and was inducted to the Phi Beta Kappa honor society. Leo is passionate about research and has already co-authored over 70 publications/abstracts/presentations when he was just a first-year medical student, and received grant funding for his work. His research has been published in prestigious journals including Nature Communications, Cell Reports and Leo has given many presentations at national and international meetings. Leo is also passionate about community health and serves as one of the UCSD Free Clinic managers. Leo enjoys the outdoors in his free time and takes his climbing training very seriously.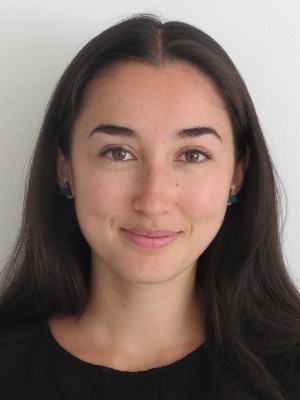 Lauren Wedekind, 1st Year
Lauren (she/her) is a diabetes epidemiologist and medical student who cares deeply about equity in health care and education. She recently completed her Ph.D. research in diabetes epidemiology. In the future, she hopes to be a physician-scientist who cares for patients with, and researches, diabetes and its complications. She co-organizes the Global Diabetes Journal Club: Global Diabetes Journal Club (gdjc.github.io) with other researchers and healthcare providers from around the world and serves as a volunteer mentor for students who are applying to pre-health professions programs independently and through Project SHORT. She enjoys gardening, cooking, and jazz piano.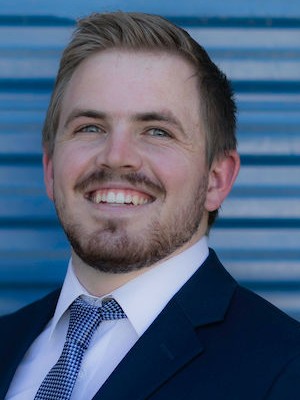 Vince Adair, 1st Year
Vince Adair is a current MS1 at UCSD School of Medicine. He is a San Diego native who attended Palomar Community College before transferring to Cal State University San Marcos to obtain his bachelor's degree in biology. Throughout undergrad, he worked as a scribe in Palomar Hospital's emergency department in Escondido, a medical assistant for a local otolaryngologist, and later as a scientist for a large biotech company in Torrey Pines. He worked in the biochemistry department at Cal State researching aggregating proteins. Outside of school, he enjoys motocross, grappling, and local craft beer.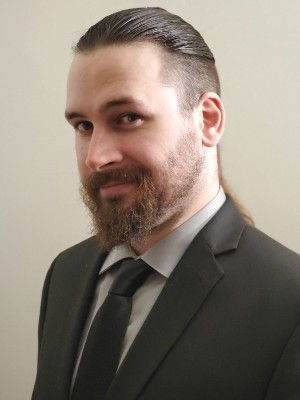 Austin Powell, 1st Year
My name is Austin Powell, I'm 29 years old and I grew up living on the streets of San Diego. During most of my journey I could only ever afford fleeting dreams of becoming a physician because my meals, my shelter, and my education were all donations from the people of this city. I forgot about buying the STEM textbooks because I was busy spending all my time in community college planning exactly how NOT to become a Doctor. I studied Automotive, Architectural design, even Recording arts in the hope that I could find something I liked as much as Medicine, and in the end I finally narrowed down my choices and made the decision…to drop out of Cal State. I couldn't balance my job at the hospital and my studies anymore and I was resigned to never having my own white coat. It wasn't until I met a UCSD Physician who took the time to mentor me on the workings of medicine that I actually believed I could make it. He gave me his time freely and showed me it was possible, and, in thanks, I made him a promise that I would pay that kindness forward and do my best to be a guide for others as he was for me.
View for Free:
Topic: UCSD Medical Student Panel
When: Friday, March 10, 5:00 PM Pacific Time (US and Canada)
YouTube link: