Adrienne Desens, PharmD, BCPS
Infectious Diseases Pharmacy Clinical Specialist
Carolyn Saba-Abaniel, PharmD
Health Economics & Outcomes Research Fellow
Rajan Vaidya, PharmD
California Pharmacists Association – Vice President, Practice & Professional Development
Executive Director, CPhA Foundation
John Lacey
Admission Outreach Representative
KGI School of Pharmacy & Health Sciences

Friday, June 16, 2023
5pm-6:30pm PST
Click on the YouTube link below to view this webinar. Once you have viewed the presentation, you can log back in and take the Quiz for this event. A score of 70% or above will earn you a Certificate for 2 hours of Medical Mentorship.
Workshop Description:
Embark on an extraordinary journey from community college to a coveted PharmD degree with this dynamic workshop. Join us with accomplished Alumni from the Keck Graduate Institute (KGI) Doctor of Pharmacy Program in an exclusive event.
This powerful workshop unlocks the secrets to a seamless transition from Community College into pharmacy school, bypassing your BS and saving you thousands of dollars. The Director and distinguished Alumni expert in pharmacy education will impart invaluable insights, personalized advice, and insider knowledge tailored to community college students. Meanwhile, the Alumni will also share their experiences, triumphs, and strategies for excelling in this demanding field.
Delve into essential topics like early planning, prerequisite coursework, application processes, and financial aid opportunities. Gain an insider's perspective, forge meaningful connections, and equip yourself with a roadmap for success.
This transformative workshop is your gateway to a fulfilling career as a PharmD professional. Enroll now and unlock the limitless possibilities that await you on this remarkable pathway.
About the Speakers: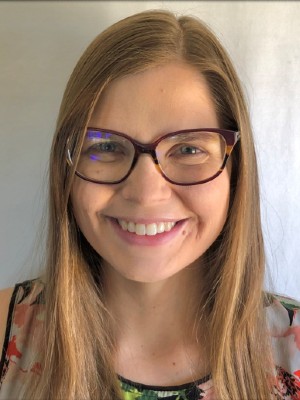 Adrienne Desens, PharmD, BCPS
Infectious Diseases Pharmacy Clinical Specialist
Adrienne is an Infectious Diseases Pharmacy Specialist with Renown Health, a not-for-profit hospital system in Reno, Nevada. Renown Health is comprised of three hospitals: an 808-bed level II trauma center, a 115-bed community hospital, and a rehabilitation hospital. Adrienne graduated from KGI SPHS with her PharmD degree and a certificate in Clinical Trials and Regulatory Affairs in May 2020. She then moved to Reno and completed her PGY1 acute care (2020-2021) and PGY2 infectious diseases (2021-2022) pharmacy residences with Renown and started as an Infectious Diseases Pharmacy Specialist in August 2022. Her primary interests are antimicrobial stewardship, teaching/education, and transitions of care. She is a huge fan of musicals and enjoys attending shows at Reno's Pioneer Center for the Performing Arts. She lives with her husband Conor, who she met in KGI's pharmacy program, and their albino Siamese cat, Lola.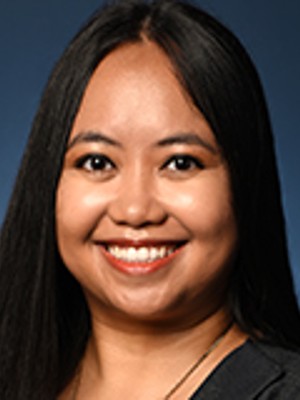 Carolyn Saba-Abaniel, PharmD
Health Economics & Outcomes Research Fellow
Carolyn Saba-Abaniel joined Jefferson College of Population Health as a Health Economics & Outcomes Research (HEOR) fellow after receiving her Doctor of Pharmacy from Keck Graduate Institute (KGI) School of Pharmacy in Claremont, California in 2022. For this two-year fellowship, Carolyn will spend the first year in JCPH before moving to Teva Pharmaceuticals, which is her sponsor company. Carolyn will partake and lead outcomes research projects and present posters in professional conferences alongside JCPH faculty whilst completing a Masters degree in Applied Health Economics & Outcomes Research. Carolyn's major research interest involves studying trends in healthcare expenditures within varying disease states and identifying associations between spending and outcomes. Prior to joining Jefferson, Carolyn worked as an intern pharmacist in the Solid Organ Transplant Department of Ronald Reagan UCLA Medical Center in Los Angeles, CA and held various CMC roles within the industry during school. She participated in AMCP Local P&T Competition in 2020 and finished an HEOR APPE experience at Becton and Dickinson (BD) which piqued her interest into the HEOR field. Through the JCPH Fellowship, Carolyn aspires to build a strong foundation of knowledge and experience of HEOR and ultimately make a valuable contribution to delivering life-changing therapies to patients.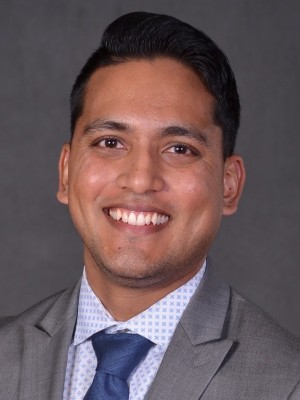 Rajan Vaidya, PharmD
California Pharmacists Association – Vice President, Practice & Professional Development
Executive Director, CPhA Foundation
Rajan Vaidya, PharmD currently serves as Vice President, Practice & Professional Development at the California Pharmacists Association in Sacramento, CA. His primary responsibilities are developing strategy and innovation in expanding CPhA's membership and professional development programming. In addition, Dr. Vaidya is the Executive Director of the CPhA Foundation. He completed his postgraduate training as the Executive Resident in Association Management & Leadership with the American Pharmacists Association Foundation in Washington, DC. He received his Doctor of Pharmacy degree in the inaugural class at the Keck Graduate Institute School of Pharmacy and Health Sciences with a certificate in Healthcare Management – Health Systems. His professional interests include pharmacy advocacy, healthcare policy development, strategic fundraising, leadership development, and mentoring student pharmacists. In addition, Dr. Vaidya actively serves on the Vice President for the Indian Pharmacists Association of California, on the Board of for the Alliance for Patient Medication Safety, a nationally recognized patient safety organization, and is an active member of Phi Delta Chi.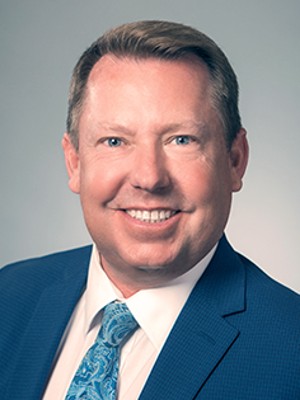 John Lacey
Admission Outreach Representative
KGI School of Pharmacy & Health Sciences
With more than 20 years of experience in pharmacy-based industries (12 of which come from higher educational institutions), Johnny Lacey brings in a strong business acumen of leadership, sales, operations, and relationship-building to KGI's School of Pharmacy and Health Sciences. Lacey utilizes a high level of charisma, passion, and determination in his role as the Admissions Outreach Representative for the Doctor of Pharmacy (PharmD) program at KGI to recruit students from diverse backgrounds and education levels. He has a strong passion for motivating and mentoring all levels of students towards embracing and adopting a lifelong desire for continual learning and growth—and he is also adept at building strong business partnerships that help transform the lives of students and graduates on their journey toward meeting their full potential.
Lacey came to KGI in March 2022 and has been instrumental in growing the PharmD student population by increasing the visibility of KGI's PharmD program to key colleges, including a strong focus on community college students. Before joining KGI, Lacey was an award-winning Director of Career Services at American Career College. He hired and developed a team of Externship and Career Placement Specialists to ensure successful yearly placement outcomes (externship-to-hire and direct-hire) for up to 1,200 students from 10 healthcare programs. Lacey was instrumental in assisting with institutional effectiveness projects to streamline and improve workflow processes—and was also known for organizing and facilitating bi-annual healthcare career fairs, which boasted 50+ high-level healthcare employers and increased graduate placement rates.
In his early career, Lacey spent eight years as a Pharmacy Technician at Kaiser Permanente and two years as a Pharmaceutical Sales Rep with HD Smith. He holds a bachelor's degree in Organizational Leadership from Azusa Pacific University. When Lacey is not working, he loves spending time with his family and friends, taking care of his dogs and his home, traveling the world, enjoying the beach, going to movies and plays, and driving his 1967 Volkswagen Microbus.
View for Free:
Topic: From Community College Directly to PharmD Pathway: KGI Doctor of Pharmacy Program with Director and Alumni
When: Friday, June 16, 5:00 PM Pacific Time (US and Canada)
YouTube link: