Richard H. Shaw
Dean of Undergraduate Admissions & Financial Aid
Stanford University
Alice Petty, PhD
Undergraduate Advising Director, Transfer Advising Academic Advising
Stanford University
Friday April 7, 2023
3-4:30 pm PST
Click on the YouTube link below to view this webinar. Once you have viewed the presentation, you can log back in and take the Quiz for this event. A score of 70% or above will earn you a Certificate for 2 hours of Medical Mentorship.
Workshop Description:
Attention ALL community college students! Have you ever dreamed of transferring to a prestigious university like Stanford but don't know where to start?
Then we have some exciting news for you. The Dean of Undergraduate Admission at Stanford University, Richard Shaw, is hosting an exclusive workshop that will guide you through the transfer process from Community College to Stanford.
During this workshop, you will learn about the transfer requirements, the application process, financial aid, and the resources available to help you make a smooth transition. Dean Shaw will share his insights and experiences and answer any questions you may have about transferring to Stanford University.
Whether you are a current or future community college student or planning to enroll soon, this workshop is a must-attend event. You will gain valuable knowledge and practical tips directly from Dean Shaw that will help you stand out as a transfer applicant and increase your chances of being accepted to one of the world's top universities.
Do not miss this unique opportunity to learn from a leading authority in college admissions. Register now for the workshop, and take the first step towards achieving your academic goals.
This event is for Community College students (ALL MAJORS), Faculty, Counselors, and Staff.
About the Speakers:
Richard H. Shaw began his tenure as Stanford's dean of admission and financial aid as of September 1, 2005. Upon his appointment, Stanford Provost John Etchemendy said, "Rick Shaw offers proven experience in several areas of vital importance to Stanford, including creating a diverse student body. He also knows the challenges involved in selective admissions, in making the case for the liberal arts and for ensuring that higher education is accessible to everyone."
Dean Shaw led Yale's undergraduate admissions and financial aid office from 1993–2005. Prior to joining Yale, Shaw served as director of admissions at the University of Michigan from 1988 to 1993, associate director of admissions and records at the University of California-Berkeley from 1983 to 1988 and in various admission and residence positions at the University of Colorado-Boulder from 1972 to 1981.
He is a member of and has served in leadership positions for several national admission groups, including the College Board, American Association of Collegiate Registrars and Admissions Officers, Consortium on Financing Higher Education and National Association of College Admissions Counselors.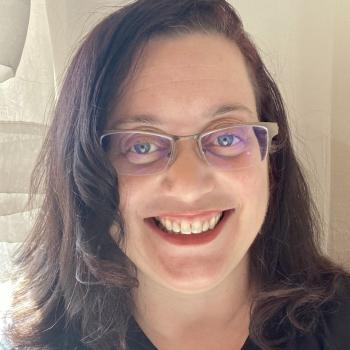 Dr. Alice Petty earned a B.A. from Hampshire College and holds a Ph.D. in Near Eastern Studies from The Johns Hopkins University, with a focus on Archaeology and secondary concentrations in Akkadian and in Egyptology. She first joined VPUE as a post-doctoral teaching fellow for the Introduction to Humanities (IHUM) program in 2007, where she served on the teaching teams for Humans & Machines, World Archaeology and Global Heritage, and Inventing Classics. Alice joined Advising in 2011, and served has served as the Academic Director in Wilbur Hall, Director of Pre-Major Advising, and Director of the Stanford Newcomer Guide program. She is currently the Undergraduate Advising Director (UAD) and Program Coordinator for Transfer Advising.
Alice supports Stanford's transfer students once they have been offered admission to Stanford, helping them make informed decisions about their education. She works with students individually throughout the summer prior to enrollment as they navigate the transfer credit assessment process. She advises students on possible majors, course selection, and strategic academic planning; additionally, she helps her students identify support resources and academic opportunities that are a good fit for their needs and interests. She works closely with partners across the University in Admissions, Financial Aid, ResEd, Student Affairs, OMAC, and the OAE as well as with individual departments to field questions and address concerns that are specific to the transfer experience.
View for Free:
Topic: Transferring From Community College to Stanford University
When: Friday, April 7, 3:00 PM Pacific Time (US and Canada)
YouTube link: